Oakmont vs. Gardner: An Ongoing Rivalry or a Dying Tradition?
Hang on for a minute...we're trying to find some more stories you might like.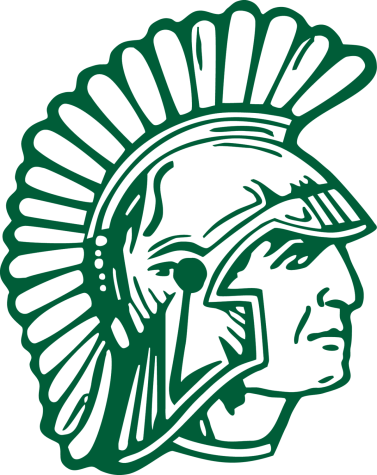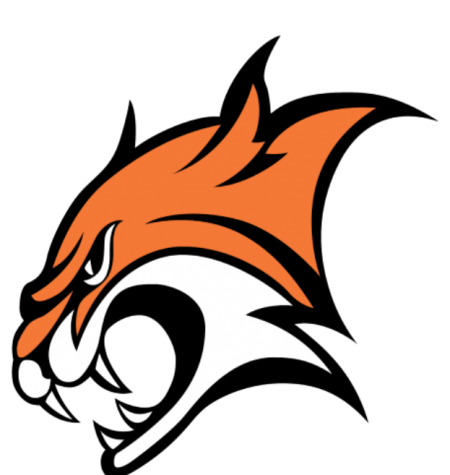 Since the early 1980s, Gardner High School and Oakmont Regional High School have gone head-to-head as sworn enemies. However, Gardner's athletic program is not what it used to be, transitioning from a school of over one thousand students to less than five hundred in only twenty years. Recently, Gardner has struggled to even compete with Oakmont in many sports. This loss of competitiveness has left many wondering: is this long-standing battle coming to an end?
The true rivalry began with Thanksgiving Day football, a tradition that has continued for 38 years. From football, the competition grew quickly, expanding into other sports. Oakmont alum, coach, and teacher, Lincoln Stiles recalls, "Ice hockey – that rivalry was crazy. There used to be fights – kids dropping gloves against Gardner. That was unbelievable. You'd walk into the rink and you'd look at a kid in a Gardner jacket and there would be tension, major tension in the rink. They had to have cops at the games."  Now that fire seems to have decreased drastically in both the high schools, and even the middle schools.
A former Gardnerite and Oakmont coach, Mark Nevard says, "To have a rivalry you need competition. Sure there are streaks and phases. I hope I'm wrong, but it seems, overall, Gardner may be going through more than a phase of decreased enrollment and athletic participation in many of its sports –not all."
Rachel Sinclair, an Oakmont student-athlete, seemed to agree with Nevard's perspective. "Over the years it has definitely declined…it's not competitive enough coming from an athlete's point of view … Unless all of a sudden there are a ton of athletes that come through and they're just phenomenal, I really think it will die out," she says.  Those who believe this philosophy that a rivalry is based on competitiveness would argue yes, the rivalry is dying. Many even believe Gardner will be replaced by a more equally matched athletic program in the near future such as Lunenburg, Tyngsborough, or Quabbin. On the other hand, many believe there is too much history for the matchup to fade away.
Derek Asadoorian, a past Gardner football coach and current Oakmont football coach, claims the supposed loss of competition is not enough to end the feud.
"The tradition is holding it up," he says. "Every school goes through a rough patch when it comes to their sports, in particular a football team, so it's easy to press the panic button and say this thing might fall apart but I don't really see that happening."
Asadoorian believes there is so much history in both schools that it can not simply disappear. He concluded, "Maybe it's backed off [a bit], but it's always going to be high because of the rich tradition from both schools and how long that rivalry has been in existence."
With the rivalry stemming from the Thanksgiving Day football game, it is still strong between the football teams. One of Asadoorian's captains, Justin Jameson, explained there is still a passionate hatred towards Gardner, but it isn't the same as it used to be because the teams are no longer as competitive with each other. However, he claims, "I definitely think it will change because it always changes. I definitely think they'll come back at some point, and we'll probably have a fall at some point because that's just how history goes, but for the next at least ten years I don't see it changing that much."
Oakmont athletic director Eric Dawley agreed that the rivalry is not yet ending, arguing that although not as aggressively as in the past, student athletes are still excited when it comes time to play against Gardner. "When we play them, regardless of what results are of particular games, I think both schools compete harder and feel that rivalry within each and every game that's played," he explains.
When talking of rivalries, fans, coaches, and players realize that there is still a place for sportsmanship and respect along with the fierce pride and intensity. Oakmont field hockey coach, Leanne Roy recalled a time where hundreds of Wildcats and Spartans came together to celebrate the retirement of thirty-five year Gardner field hockey coach Sally Johnson, mother of Oakmont teacher and coach Tim Caouette.  Roy stated, "At this time Gardner was our biggest rival … to take part in this historical event for Gardner, it was such an honor and a reminder that our rivals can be friends."
Overall, coaches and athletes for both Gardner and Oakmont can agree that they are rooting for Gardner's program to regain its past strength. Hopefully, with the addition of their own turf field this year, more Gardner students gain interest in athletic participation, refueling the fierce flames of competition.