Everyone's Best Friend
Hang on for a minute...we're trying to find some more stories you might like.
My mom pulls her car into the garage slowly until we stop. I immediately rip off my seatbelt and collect every last bit of band stuff I can remember, forgetting a pair of sneakers I'll be pulling my hair out about when I get dressed tomorrow. The door is already open by the time I can get over to it and I rush inside, giving a delightful, "Hello!" to the two cats along the way. When I find a clear spot, I release everything from my arms and rush over to them. As I give them both pets I breathe a sigh of relief, letting go of the day and watching them run around until I finally go to bed for the night.
I got my current two cats after my childhood pets passed away. There was a time where I had no pets at all, a single year where the house felt oddly empty. I found myself begging my mom for another one every time I came to think about it. Around Thanksgiving two years ago we finally went out and found Adi, a calico who if you even look at will run up and headbutt you. She made life just a little bit easier.
It's no secret that pets relieve stress. You don't even need Science to prove this, just ask anyone. 90% of people consider their pet a part of their family.
Adopting a pet isn't just window shopping, you have to hold them and get to know them for a moment, pressing the shelter volunteers for their traits you'd otherwise not know about, asking if they like kids or other cats and stuff like that. It'd be awful if the new little addition to your family can't enjoy their stay.
Of course, sometimes the residents of your family come out of nowhere. My second cat, Achilles, was a 4 week old kitten when he came to our house a year ago, during band camp when I was away. He was a surprise. So much so that when my mom came to visit at camp and she showed me a picture of him I began crying. The moment I got home Friday night I went to meet him and fed him a bottle – at the time he was too young for solid food.
He turned out to be a little brat with an attitude, which brought me more laughs than disappointments. I remember practicing my flute one day with him in my room and he started making little grumbling sounds. As he complained I would laugh, responding back, "It's my room, not yours." opening the door for him to leave only for him to stay put and watch me with huge eyes.
It makes the days just a little bit less lonely when you always have someone waiting for you to get home. Owning a pet is like having a best friend. Every day isn't always so bleak with them by your side.
About the Writer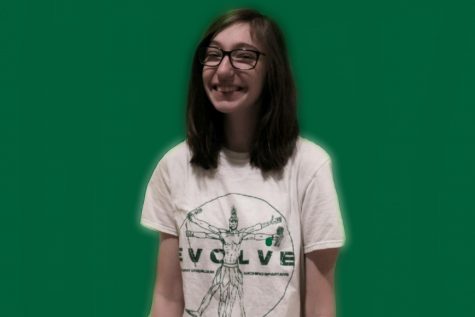 Emily Paul, Author