National Novel Writing Month Inspires Oakmont
Hang on for a minute...we're trying to find some more stories you might like.
Every November authors and young writers alike are challenged to write a novel, or at least a good chunk of one, in a single month. The ultimate goal set by many is 50,000 words – a task that takes many hours of focused writing. To achieve this, writers must refrain themselves from editing. It's a mess, a flurry of word after word just to reach a count and only at the end can you sit back, read it all through, and edit as you please.
Last month, there were a handful of students at Oakmont participating thanks to encouragement by Oakmont Librarian, Mrs. Morin. There were a total of twenty-two participants including three teachers.
Students 17 or younger are allowed to create their own goal, Oakmont's ranging from around 10,000-20,000. Many were able to make it to the bitter end and get close to or reach their goals, including freshman Ana Grimes and sophomore Ari Deery.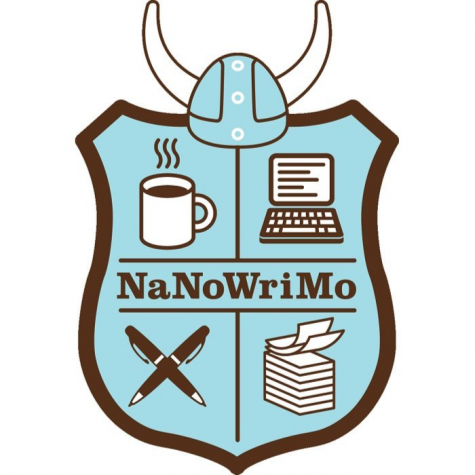 Grimes worked very hard to reach her 20,000 word goal, and hit it just on the last day of November, however, she wrote a lot more words in between. Despite suggestions to not edit, she found herself, "…constantly going back and checking things," and would delete parts that ended up not being factually consistent. Like many authors, some things just get lost into the drains: rejected ideas and bad scenes. Grimes' work is no different.
Yet it was still a good experience despite the many struggles faced. "I encourage everyone to participate because it's just so rewarding." Grimes says, "Overall, I loved it! Granted, it was a little stressful at times, but what in life isn't? But it was so much fun and I will definitely be doing this again next year!"
The month instills creativity and motivation to start doing work. Sometimes it means trying new things, or working on old concepts. Deery decided to try something new.
She went in with the idea to write a mystery novel, facing the challenge of creating clues typical of the genre, explaining the most difficult thing about writing was making sure these clues weren't stupid or "cringy." "It's not about the end goal to me, it's about the journey."
On the last day of November, a "Write-A-Thon" was held in the library, bringing in both people who would soon hit their goal while they were there, and those who hadn't even started yet. Mrs. Morin herself had yet to start writing and, "…wasn't planning to," but after seeing everyone updating their word counts she felt inspired and started working.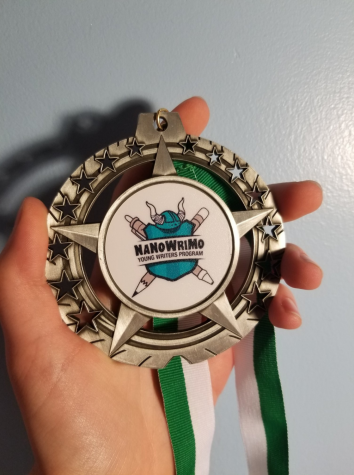 The night consisted of Word Sprints, seeing who could write the most words in x amount of time. Winners include Skyla Nolan, Shannon Meehan, myself, and Lilia Wooding for the five, ten, fifteen, and twenty minute sprints respectively. We each got a medal to take home. It was a great night, the library felt like home, and it wasn't too hard to sit down and start writing. As Mrs. Morin expressed, "It's a luxury to just sit and write," and that luxury came easily as we all gathered together in a small corner of the library typing the night away.
If you missed it this year, don't fret, unless you're a senior – but then you can do it on your own. Mrs. Morin plans to organize it again next year, hoping to grow it and expand into new horizons. For example, including a club that runs from October through November itself or incorporating it into the classroom setting. There's more writing coming Oakmont's way, and not the essay kind.
About the Contributor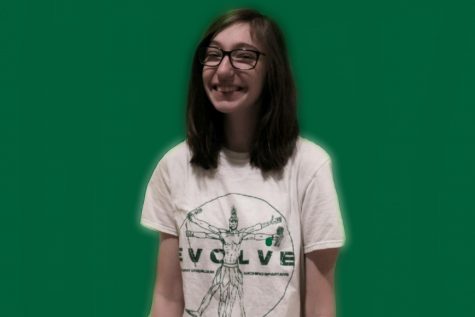 Emily Paul, Author