How to Actually Enjoy the Holiday Season
Hang on for a minute...we're trying to find some more stories you might like.
The holiday season is rapidly approaching, and most people couldn't be happier. There are so many seasonal things to look forward to. However, for some people, the holidays come with a lot of stressful times. It can be hard to cope with, because everything seems to come at you all at once. Here are some helpful tips to help you de-stress during the holiday season, and actually enjoy the holidays.

Lay back on the holiday music– It seems like every year, the annual Christmas music keeps coming earlier. The music started this year on November 1 for Sirius XM. While that may be music to some people's ears, it is actually unhealthy to listen to Christmas music too early. According to CBS News, "Listening to Christmas music too early in the holiday season may affect mental health by triggering a feeling of stress." This stress is usually followed by anxious thoughts about upcoming shopping and party planning. One simple way to avoid this stress is waiting to listen to Christmas music until it's actually December. It may help you relax just a little bit more.
Shop smart – One of the biggest ways to relax during the holiday season is to avoid the large crowds when trying to purchase Christmas gifts. Online shopping is an easy way to do this. Websites such as Amazon have everything you might want to purchase at low prices. It's as easy as sitting on your couch and getting your shopping done right there in your living room. Nothing is more stress free than that.
Remove homework stress – Christmas break is the first big vacation that everyone looks forward to. At the same time, this is the week that some teachers love to give extra work. Often, they give a lot of homework and/or a project to complete by the time we return to school. This gives students lots of unnecessary stress, especially if you are traveling over break. To try and combat this stress, try and get all of your homework done within the first two days of break. Another possible way to get work done before break is to ask teacher if you can have any work early. This way, you can relax for the rest of vacation, and not cram in all of the work the night before school starts again.
Commit to family time – The holidays are all about reuniting and spending quality time with family that you don't usually see. Although it may be tempting to just stay in your room watching Netflix the whole vacation, spending time with family actually is great for stressful situations. As stated by truestressmanagement.com, "…spending time with your loved ones creates unforgettable memories, which can be a major stress reducer." Besides, your family is there everyday to serve as a natural buffer for stressful situations, so use them to help remove some of the load.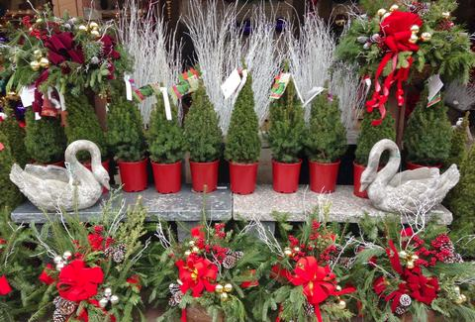 Rhiannon Morin
About the Contributor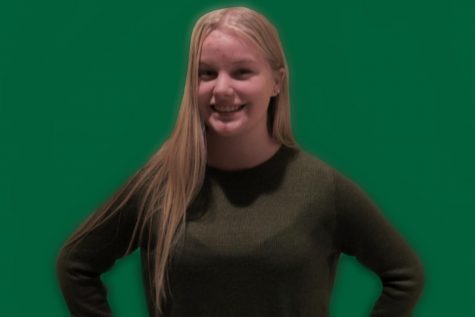 Rhiannon Morin, Editor