What's Everyone Wearing this Winter?
Hang on for a minute...we're trying to find some more stories you might like.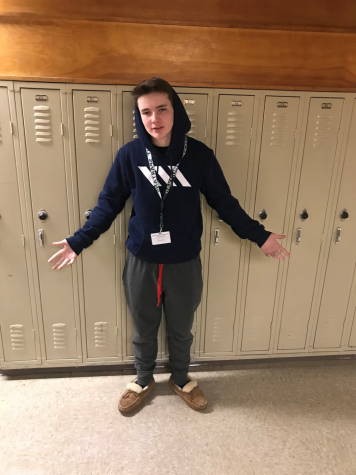 Who doesn't love winter? You have those great snow days cuddled up on the couch with hot chocolate-there's nothing better than that. But you can't forget the days when you have school and have to put on a somewhat cute outfit. If you're getting sick of your style right now, you can always look up to celebrities, social media, TV commercials, or just go online and research new fashion trends.
You don't want to be too cold but you also don't want to overheat. You could try a big scarf, a vest, or moccasins. Or if the weather is a little warmer that day, you could wear palazzo pants, or ripped jeans, and a pair of vans.
Most people think that if you want to look good it's going to be expensive, but that's not the case. "Styles are starting to crop up in Target's new arrivals section, thanks to some of the retailer's style-focused labels, like A New Day and Who What Wear. No need to splurge this season." (glamour.com) So instead of dropping hundreds of dollars on name brand clothes, you can always go to Target, Marshalls or TJ Maxx.
Some students express their styles differently during winter. Sophia Dellasanta, a sophomore at ORHS told me what her favorite winter outfit is. "My go to is usually a cute sweater with jeans and occasionally a scarf. Sometimes a cute skirt with knee high boots is one of my favorite things to wear."
David Seppelin, also a sophomore, gave me input on what he likes to wear during winter season. "I put Levi's jeans on and a nice T-Shirt. I also put on a jacket to make sure I'm not cold throughout the day. The last thing I put on is my suede high top vans"
This year many new fashion trends have come around. All you see is people wearing black puffy coats and army green jackets. Also, a lot of students tend to stray from boring and dull 'winter' colors. Some kids like to add pops of colors into their everyday style. Many people wear beanies and Bean Boots but these have been trends for the past few years.
What will be popular this year? I've noticed that many more people have been wearing thigh high boots with button down skirts, and even plaid skirts. Overall, people have their own personal style choices throughout the seasons. However, different winter trends excite and inspire people to dress not only for comfort, but for style.
About the Contributor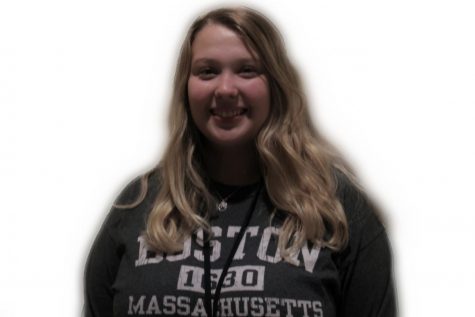 Caroline Albert, Author
Junior, taking Journalism to write for the Oakmonitor.