Fiona Picone's Course Record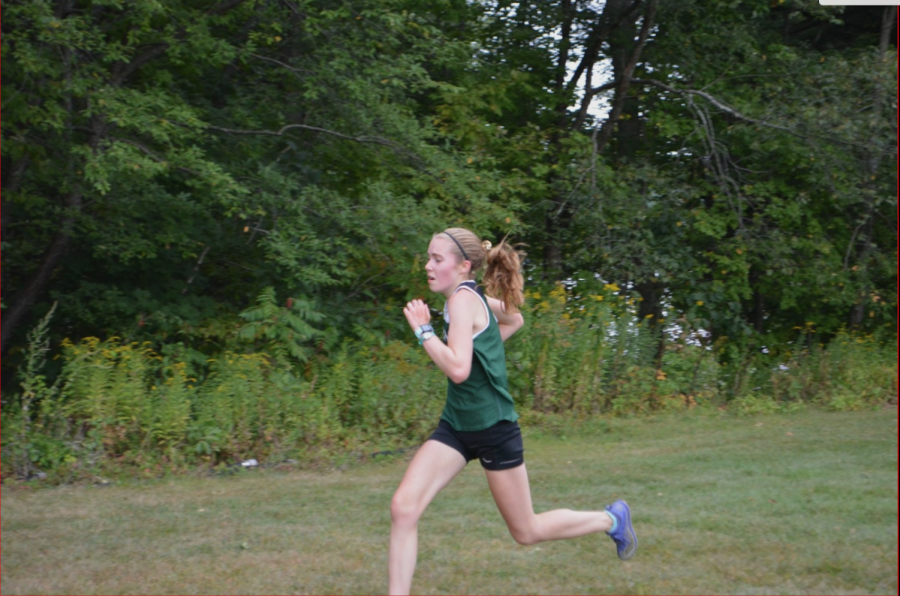 Cate Telicki, Author
October 15, 2019
On September 10, Fiona Picone, a sophomore at Oakmont Regional High School, crossed the finish line of the hilly, rough, almost three mile cross country course with a time of 18 minutes and 59 seconds, breaking the course record. 
Picone has helped the high school cross country team tremendously since she joined, placing first in almost every cross country meet.
The old record was 19 minutes and 26 seconds, and had been run by a runner from Bromfield High School. It had been the record for about ten years before Picone broke it. 
Last year, Picone's best course time was 19 minutes and 33 seconds. Ever since her season ended, she has been training harder and harder by running through the summer to try and break the record. 
Picone says she actually joined cross country in sixth grade simply because her parents signed her up. 
"I had never really run before," Picone says, "It wasn't until post cross country season in sixth grade that I actually started training and realized, hey, running is fun." 
In middle school, Picone ran the 1.8 mile course with a time of 11 minutes, just one second off the current record of 10 minutes and 59 seconds, which was ran by Olivia Tabor. 
Picone says that now that she has the high school course record, her goal is to keep it. 
Recently, Picone broke her record again at a home meet against Hudson High School on Tuesday, September 23, with a time of 18 minutes and 50 seconds. 
Now, she wants to make her time faster. "I want to break 18 minutes," Picone stated. 
Picone says her main competitors this year are Lauren Long, an eighth grader from Lunenburg Middle High School, and Morgan Nesbit, a junior at North Middlesex High School. 
After breaking the record, Picone now has her eye on something bigger. "My goal this year," Picone says, "Is to qualify for states."