Newspaper journalist and former teacher Mike Richard visits Oakmont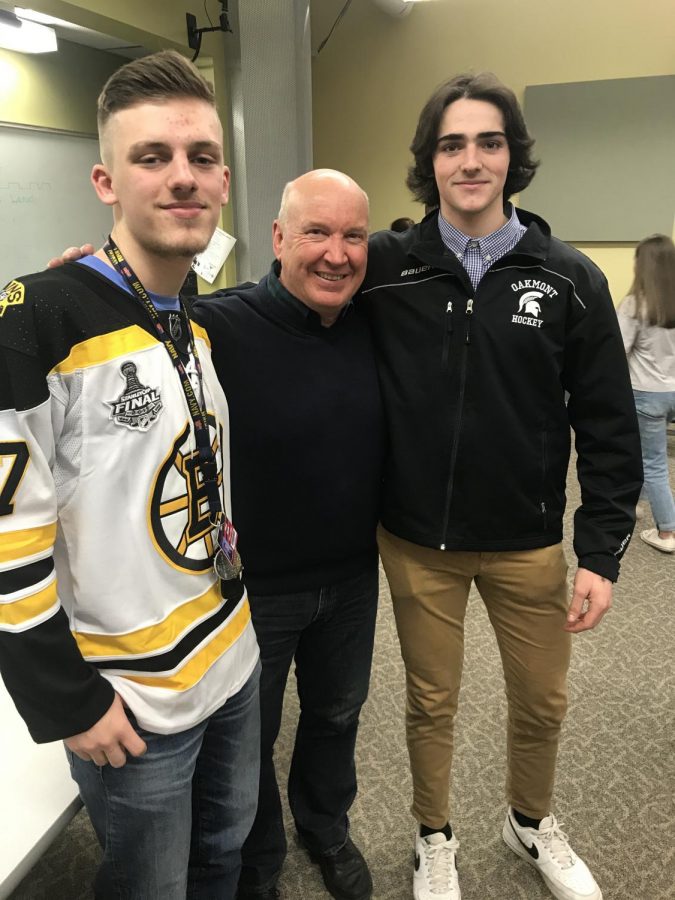 Recently, Oakmont had the pleasure of welcoming former teacher and Gardner News journalist, Mike Richard. His encyclopedia of knowledge regarding the area makes you wonder if he was actually there for all the big events: from the settling of Westminster in 1759 to when the town tried to ban the sale of tobacco, he knows it all. Coming in to speak to Mr. Nevard and Mr. Caouette's classes, he kept both 83 minute periods filled with entertaining stories of rich history. From the grave of a former Major League Baseball player in Ashburnham, to how the Academy Award, aka "The Oscar", got its name from an Ashburnham man. He spoke on his time as a sports reporter for the area, telling stories of the 1980's and 90's referencing Nevard and Caouette's athletic glory days.  Richard stressed he'd rather cover a high school sporting event than a professional event as high school sports are the last "untainted form of sports". 
Hearing him tell his stories of waking up before the crack of dawn just to record segments for a small time radio station, then going to teach a full day at Gardner High School, to finally ending his day covering the hottest sporting events in the area in the evening was truly inspiring. His wealth of knowledge mixed with his entertaining story telling ability helped start the morning for dozens of students, leaving them with a new found knowledge of their hometowns, journalism, and local sports history. Certain to be remembered is that fact that Ashburnham and Westminster aren't nearly as boring as we all thought.
About the Writer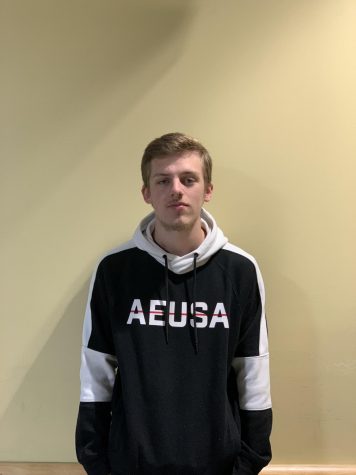 Ethan Bastis, Journalist
Can cook minute made rice in 58 seconds