Oakmont Varsity Sports
Hang on for a minute...we're trying to find some more stories you might like.
Cheerleading
Coach: Lisa Rodriquenz
Captains: Riley Billings, Maddy Fitzgerald, Vanessa Gallant, and Olivia Stratford
Oakmont's cheer team has started their season off with strengths in leadership, school spirit, and gymnastics. As their routine comes together, they are gaining excitement for competitions throughout the fall. The athletes have already shown vast improvement in the first few weeks of the season, specifically in stunting. Additionally, Coach Rodriquenz comments, "We have some new flyers on our team who have been working hard at confidence and flexibility and it is really starting to pay off." The cheer team would appreciate your support at their league competition Sunday, November 4 at Gardner High School.
Cross Country

Coach: Kenneth Jepson
Assistant Coach: Timothy Caouette
Captains: Boys – Connor Lordan and Girls – Delaney Collins
Record: Boys – 2-1 Girls – 1-2
After a summer of workouts, the cross country team started their season in great shape. According to Coach Jepson, both teams are already showing great teamwork, which has been built by strong leadership on both teams. The boys have shown great depth, and the girls have been joined by some talented newcomers. With successes in the Manchester, NH race on September 22, the team greater anticipates the league meet in October, and the district race at the Gardner Golf Course in November. As Oakmont's cross country athletes continue their season, keep an eye on top runners Connor Lordan, Sean Kelley, Logan Tamulen, Tim Marsh, Aiden Tamulen, Marty Steucek, Delaney Collins, Fiona Picone, Emma Tabor, Isabella Allen and Laura McBride, and show your support at the meets!
Golf
Coach: Kevin Descarreaux
Captains: Brad Blessington and Greg Howlett
Record: 8-0
The golf team has come out strong with great skill in their first six spots. So far the team has pulled out big wins against Bromfield, West Boylston and Hudson. According to Coach Descarreaux, this team does not quit. "A bunch of bulldogs… I should say Spartans," he comments. The team looks forward to making districts and qualifying as a team for states.   
Field Hockey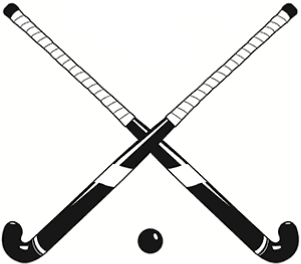 Coach: Leanne Roy
Assistant Coach: Ed Fitzgerald, Abby Shea (manager and bookkeeper)
Captains: Jenna Duval, Rachael Lemay, Kaitlynn Paine, and Kelsey Rasmuson
Record: 4-1-2
The field hockey team has come out with another powerful start this season lead by four strong captains. They have also excelled in speed and stick skills. In just the first six games, the girls greatly improved their passing and ball movement up the field, "Especially in this past game," comments Coach Roy referring to their recent Gardner 6-0 win. "Everyone is [already] better than they were when we first started in August," mentions Roy. The coaches are looking forward to seeing more improvements like 
this throughout the season, and watching the girls apply their growing skills in the rest of their games.
Football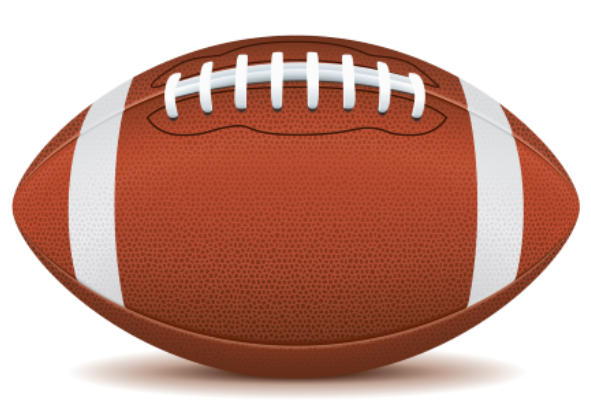 Coach: Derek Asadoorian
Assistant Coaches: Brian Billings, Todd Bosselait, Mike Chartrand, Paul Giacobbe, Ryan LaLiberte, Nick McNamara, and Andrew Simkewicz
Captains: Justin Jameson and Jake Packard
Record: 1-3
This year is somewhat of a fresh start for Oakmont varsity football with only six returning starters – Justin Jameson, Jake Packard, Mike Hatzopoulos, Mitch Thomann, Xavian Dean, and Kurt Karkane. These team leaders were immediately faced with the expectation to, "Promote the commitment and character that it takes to learn and gel quickly," as Coach Asadoorian says. Already, the team has improved their ability to adapt and overcome obstacles in their way. The coaches, and the many Friday night supporters, are ready to watch the players improve this season individually and as a team in both performance and character.
Girls' Soccer
Coach: Randall Jepson
Assistant Coaches: Russ Davis and Dan Dufour
Captains: Ashley Chaisson, Hannah Cravedi, Kelley Dolan, Alyssa Madden, Nicole Morin
and Sydney Moulton
Record: 6-0-1
The Oakmont's girls' soccer team has started off strong again this year, with specific strengths in leadership, speed, ball skills, toughness and smart players. Coach Jepson's goal for the girls this season has been clear. "We are trying to ramp up our compete level each and every second of every single game and practice," Jepson explains. The girls have been working on their ability to "compete" through small sided games and scrimmages in practices, and the work has been showing in the games. Their goal as a team this year is to qualify for and compete in districts, and they would love your support at their games to help them get there!

Boys' Soccer
Coach: Demetrios Tyros
Assistant Coaches: Lawrence Szalay and Lincoln Stiles Jr.
Captains: Dan Dumas, Evan Pappas, Dante Suarez, and Luke Sugar
Record: 3-4
This year's varsity boys' soccer team is composed of many players who do not have prior varsity experience, but early in the season they have already proven their commitment, even when teams appear bigger, stronger, or faster. Coach Tyros explains, "The boys have risen to the challenge by giving their all, to the point where players have to come out of the game because they physically cannot go any further. That alone shows that they are willing to sacrifice everything for something that they believe in." The game experience has made the team learn to work together cohesively instead of individually, and strong leadership from the captains has helped aid and influence the less experienced players. Overall, the team is looking forward to playing competitively and would love your support through the rest of the season.