Oakmonitor's Newell Wins Honor Mention in Boston Globe Will McDonough Sports Writing Contest: Influential athletes and events in women's sports
Influential athletes and events in women's sports
By Sophie Newell
Title IX has changed the path of girls' and women's sports completely. Allowing them to compete in athletics while being treated equally. 
Title IX of the Education Amendments of 1972 states: No person in the United States shall, on the basis of sex, be excluded from participation in, be denied the benefits of, or be subjected to discrimination under any education program or activity receiving Federal financial assistance. 
National Girls and Women in Sports Day are celebrated during the first week of February. Ronald Reagan, former U.S. president, signed proclamation 5606 which declared February 4, 1987, as national women in sports day.
Freedom in the world of athletics has allowed women to change their love and curiosity for a sport into an outlet to make an everlasting change in women's sports.
Without Title IX we wouldn't have been able to see some of the greatest athletes of all time.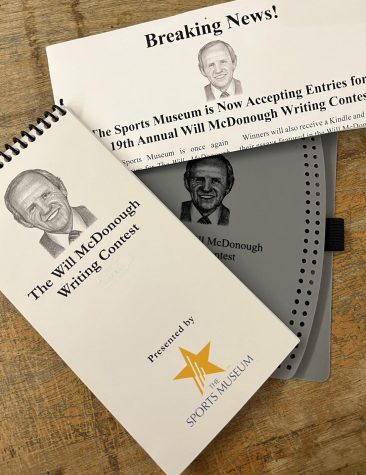 Katherine Switzer – Long-distance runner, and competitor in the 1967 Boston Marathon 
"You can always tell who the strong women are. They are the ones you see building each other up, instead of tearing each other down," said Katherine Switzer, American author, marathon runner, and television commentator who was the first woman to run as an official competitor in the Boston Marathon. 
After being told for years and years that she wasn't strong enough and could never do it, Switzer was done. She registered for the 1967 Boston Marathon.
When people found out that a woman was running in the Boston Marathon, there was an outroar. People tried as hard as they could to make her quit, to give up, or to physically make her stop running, but she wouldn't, and didn't.
After Switzer ran the marathon it wasn't until 1972 that women were officially welcomed to compete in the marathon. However, if it weren't for Switzer's determination, it would have been many years later that women would be allowed to compete.
Florence Griffith Joyner-  Former track and field athlete, world record holder
"Nothing is going to be handed to you- you have to make things happen," stated Florence Griffith Joyner American former track and field athlete. 
Joyner, to this date, still stands as the record holder for the 200 m, as well as the 100m. This makes her the holder of the longest-reigning sprinting records in track and field history. 
The Florence Griffith Joyner Youth Foundation was established in 1992, with the purpose of providing youth to have a chance of participating in and having a fair chance at sports. Joyner has set world records, as well as inspired and helped many children to accomplish their goals. 
Mia Hamm– American soccer player, FIFA world cup champion 1991 and 1999
Mia Hamm is an American former professional soccer player and two-time FIFA Women's World cup champion. 
In the year 2000 Hamm co-founded the Women's United Soccer Association, which is America's first professional women's soccer league. 
Although Hamm has retired from professional soccer her efforts continue to support the next generation of female athletes. 
The FIFA Women's World cup was officially recognized in 1991 and is making its return in 2023. 
A PBS article U.S. men's and women's soccer teams formally sign equal pay agreements. Written by Anne M. Peterson, September 6, 2022, says " Representatives for the men's and women's U.S. national teams on Tuesday signed their historic collective bargaining agreements with U.S. Soccer, formally closing a long and sometimes acrimonious fight over equal pay."
After years, and years of fighting U.S. women filed federal gender discrimination against U.S. soccer in 2019. In that same year, the Women's team won $110,000 in prize money for winning the World cup, while the men won $407,00o when they won in 2018. 
The unions agreed to pool FIFA's prize money for this year and next year, as well as the 2026 and 2027 tournaments.
Without Title IX, or without these women, sports wouldn't be the same they are today. Amazing athletes with skills and determination have led other women to be celebrated in sports today. 
Sheryl Denise Swoopes–  Former American WNBA player, the first woman to be signed to the WNBA
Sheryl Denise Swoopes is an American former professional basketball player. Swoopes was the first player to be signed in the WNBA, to the Houston Comets. Swoopes is a three-time WNBA Most Valuable Player and has also won four WNBA titles. 
The differences between women's basketball and men's basketball are astounding. A Basket News article from November 29, 2022, says " Last season in the WNBA, the highest amount teams could spend in the salary cap was $1.34 million. The teams in the league had to create their squads with this budget. The amount determined for the 2022-23 season in the NBA is $156.98 million."
Ava Stevenson, a sophomore and basketball player at William and Mary University, says "Women's and men's salaries differ a lot. Women get paid less than men, even though they're playing at the same level of competition. Because men are seen as more athletically gifted and women are oftentimes judged on attractiveness and physical appearance. Rather than the skills they've acquired over time."  
This goes to show that many levels of basketball, whether it be the college or the professional, have differences between men's and women's teams. 
Although women's athletics and men's athletics still aren't treated equally, if it weren't for these athletes or Title IX the differences would be far more drastic.
View Comments (7)