Just Taking the First Step
Hang on for a minute...we're trying to find some more stories you might like.
The Oakmont-Overlook Marching Spartans gives you six years or less to make the most out of your experience in the program. This creates the most beautiful rift you could imagine, one that survives between the rookies and seniors, the first and last year members. As the season is about to begin the feelings are nearly polar opposites: beginnings and the beginning of ends. This year, they dance to the tune of Baba Yetu, the Rite of Spring, and Gravity by Sara Bareilles, of which all culminates into the show, Evolve.
As we move into competition, the 2018-2019 Spartans are a total of 73 students, putting us out of our comfortable Division III and into Division IV, full of bands with many more members and unfortunately bigger budgets. Nonetheless, the band strives for greatness despite the difficulties set before us. On top of playing parts of the challenging Rite of Spring, Mr. DeMoura himself claims, "It is the most difficult [show] we have put in front of the band in years." To put this into perspective, currently, it's his 19th year as band director. Shows like these don't come through the Oakmont program often.
Although this may seem intimidating for first year members and vets of the program alike, we've been making steady progress for our upcoming performances, such as the very first one that came around just within the last few weeks. Friday night, at the first home football game, the band anxiously waited for halftime to show their friends and family just what they've been working on all summer long.
It's a nerve wracking moment for everybody, the first time we march in uniform. This time last year it was my first performance on piccolo and that moment meant the world to me. For the rookies, it's a multitude of firsts that can be overwhelming. Ally Greene, a flute rookie in eighth grade, spoke about her nerves before her first performance, "I'm afraid I'm gonna fall flat on my face."
She did not, in fact, end up falling on her face. The performance had been our best run of the show all year and although she may not have been perfect, there are many more to come. Even one little mistake will fade away with the endless practice hours ahead. In fact, just the week after was the first competition where it really mattered. September 22nd, 2018, we were judged at the Medford Field on everything from sound to technique.
But with every beginning there's an end, and with all of these firsts comes a last. Seniors of the program are experiencing their final season with the band right now – a final hoorah. Currently in their last year, are Mya Hamilton and Tyler Marble, percussion members, pit and drumline respectively. Neither of them have quite been hit yet by the fact that this is it for them. However, this doesn't keep them from talking about their time spent with the band over the years.
"Some of the best people I've ever known have been through this program." Hamilton explains, which is a common theme among members. You tend to build a sense of family with the 60 plus people that come in and out. Along with this, Tyler reminiscences that he's gained confidence in his abilities during his time. It's a life changing experience, coming in at eleven or twelve years old, (or older, depending on when you join), and leaving as old as eighteen. Oliver Wessels, Senior Drum Major and prior Bari-Saxophone marcher, sums up this feeling simply: "I feel old. I feel very old."
There's a lot ahead for the middle schoolers, having just started their marching careers; it's always soothing to hear them talk about how much they love it despite their general consensus being that it's, "difficult." Marching Band is exactly what they describe it as, but by the end of even a year, the old words they mutter when you poke them for a question about how marching band is so far, turn into something with a deeper meaning. Perhaps a meaning they only understand themselves.
Above all of this, is the man running the show, Mr. DeMoura, the director of the Marching Spartans. Whether you would only have one year to spend in the program, or six, there's something left for everyone: a place for the clunkiest puzzle pieces who can't find their fit anywhere else. In DeMoura's own words: "One of my favorite things to see as a director is the changes that occur with the students over the years."
From my own personal experience, I've seen people grow and change and open up. It's not something to scoff at when you see someone smile after having seen their blank, timid faces when they arrived the first day in June. And it isn't even over yet.
This is just the beginning of a great season with a great band whose huge heart has welcomed every single person and given them a chance to be a part of the Marching Spartans, one of the closest families in the Ashburnham-Westminster Regional School District.
About the Writer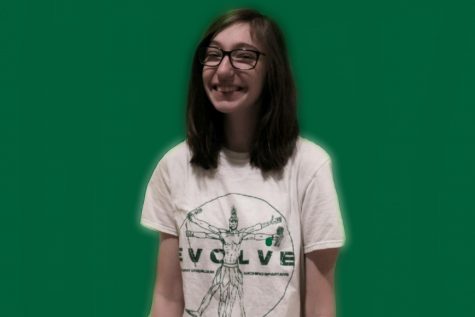 Emily Paul, Author