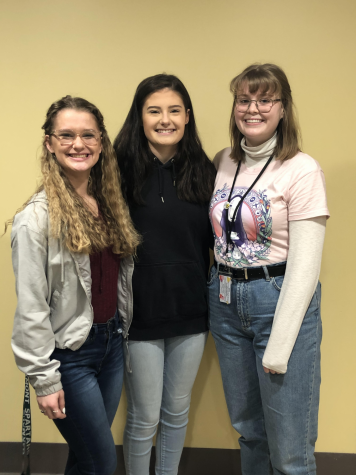 February 14, 2020 • No Comments
Congratulations to Ariana Deery, Angela Lombardo and Sophia Koskinen for their impressive awards in the Scholastic Writing Contest. Ari: Silver Key in Poetry for her entry Hope That Sprouts Angela:...
Recent News Stories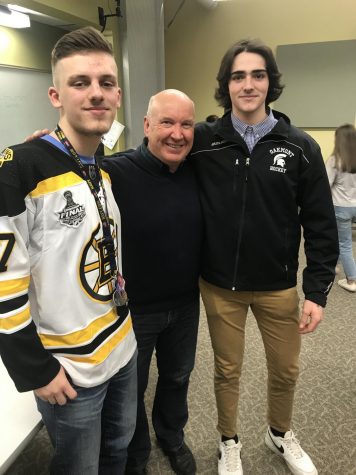 February 12, 2020
Recently, Oakmont had the pleasure of welcoming former teacher and Gardner News journalist, Mike Richard....
January 28, 2020
One of the most controversial holidays is either looked forward to or dreaded. It's the holiday of...
January 13, 2020
As the New Year came around, it comes the time for people to begin their New Year's resolutions, which...
Marty Steucek and Ethan Bastis
January 23, 2020 • No Comments
During this indoor track season the boys team will be leaning on a quartet of senior captains to provide leadership to this young roster. The quartet is comprised of sprinters Keegan McMahan, Michael...
Recent Sports Stories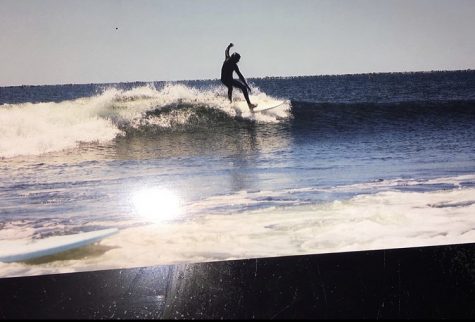 December 10, 2019
While many students participate in sports affiliated and run by Oakmont, other student athletes participate...
November 26, 2019
In the Fall sports season, the Spartans had very strong teams. Four different sports making playoffs...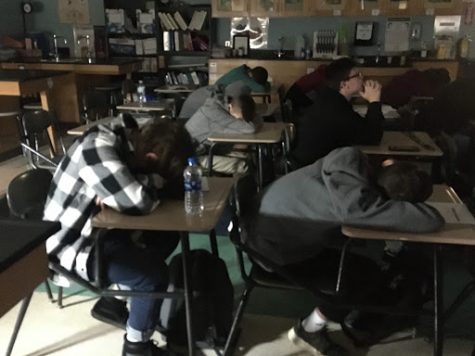 November 7, 2019
For thousands of years, the practice of meditation has been lurking around. Meditation has been used...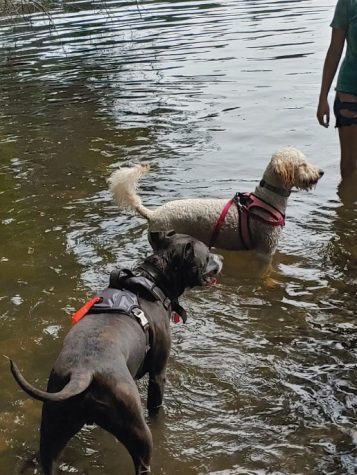 Quinley Woods, Author, Layout
September 25, 2019 • No Comments
Everyone's dog is arguably the best dog. You love your dogs, and they seem to love you more than they love themselves. They are our security alarms, our pillows, and a shoulder to cry on. They are family...
Recent Columns Stories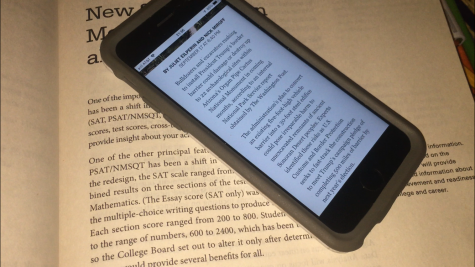 September 20, 2019
When was the last time you picked up your favorite childhood novel, felt the weight of the book, listened...
Monday, September 30

Soccer

1 - Gardner 1

Monday, September 30

Soccer

2 - Gardner 0

Monday, September 30

Field Hockey

1 - Quabbin 2

Friday, September 27

Football

25 - Auburn 6

Thursday, September 26

Soccer

1 - Littelton 2

Thursday, September 26

Soccer

0 - Littelton 3

Thursday, September 26

Field Hockey

1 - Hudson 1

Thursday, September 26

Golf

32.5 - Hudson 21.5

Wednesday, September 18

Field Hockey

6 - Hudson 0

Wednesday, September 18

Soccer

7 - Hudson 3

Monday, September 16

Field Hockey

4 - Lunenburg 2

Monday, September 16

Soccer

2 - Fitchburg 1