Briggs and Oakmont walk to school
The district's annual Walk to School Day brought elementary and high school students together with exercise, smiles, and even a few new friendships.
Briggs 5th grader Tyler Manuel said, "I met Andrew and we talked about what I like to do outside of school, like soccer."  The elementary school students seemed to like walking, talking, and even joking a little bit with their elders.  Emma Barrette mentioned walking along the brook; Jenna Belkin appreciated seeing the whole neighborhood, and Jack Butler thought it was nice that a high schooler carried his backpack.
At the same time, Oakmont sophomore Josslyn Gagnon was inspired by the connections she made. She said, "It was so cool, I got to make friends with three 2nd graders, and we talked about their favorite subjects in school. One of them was so excited about math."
Thandi Frazier, 1oth grade, echoed her appreciation. She said, "I absolutely loved the walk to school day; the second graders are so nice and social. We talk about everything from porcupines to their pet dogs."
Exercise and the rare revival of walking to school surely got some attention, but so did the concept of starting your day off on a sidewalk with some new and old friends having a good chat.  Some old-school traditions like walking to school can make for a better day.
View Comments (1)
About the Contributor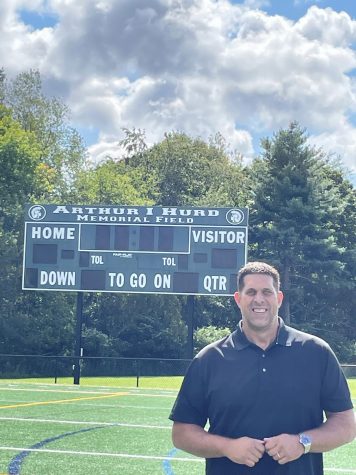 Mark Nevard, Advisor
Mr. Mark Nevard has been The Oakmonitor staff adviser for 7 years.  Again this year, he is fortunate to work with a highly driven staff of experienced...