Christmas or Halloween?
Would you rather sing your heart away with Christmas songs or dress up as a character from your favorite TV show? Or would you rather try to avoid embarrassing conversations with relatives at the annual family Christmas party or eat so much candy that your stomach hurts?
 When Christmas rolls around, stress levels rise tremendously. According to a survey by the American Psychological Association, sixty nine percent of people are stressed during the festive holiday season because of the lack of money and time to buy presents.
According to the National Retail Federation, the average family in the U.S. spends a standard of $998 just on Christmas presents. On the other hand, only around $60 is spent on candy and a costume for Halloween. 
 Christmas has its obvious pros and cons, but what about Halloween? Safety becomes a parents biggest concern when they let their child run loose during that frightful night. According to AutoInsurance.org, car accidents, especially ones involving children, rapidly increase. On the night of Halloween, research shows this statistic has to do with parents driving recklessly while following their child or driving to another trick or treating spot, and of course, inattentive drivers.
The Twentieth Century Study of Comparative Religion reported that 90% of Americans celebrate Christmas but only 65% take part in Halloween. However, Halloween is still the second most celebrated holiday in the U.S. 
Overall, It is up to you to decide what holiday is more to your liking. Being that both have it's pros and cons. 
Christmas is filled with gifts, joy and family. Yet, depending on your family's personal income, this could affect how you and your family view Christmas. People can tend to lose sight of what's actually important during the holiday season.
Halloween is actually much deeper than you might think; this holiday can help children with social and emotional development. A child actively experiments with those roles and this helps with developing feelings and self esteem. 
On the other hand, it could have some negative effects as well. Parents have reported that their child can become greedy and selfish over their candy. 
Christmas and Halloween have different aspects on what makes them good and bad. Tell us your opinion, vote on the poll found on our home-page.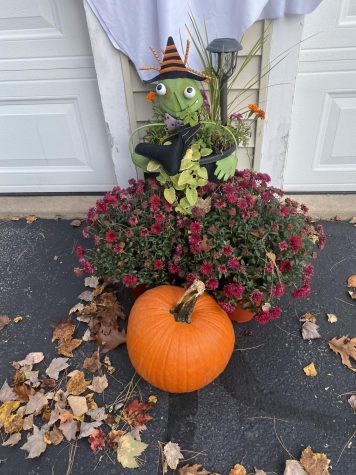 Leave a Comment
About the Contributor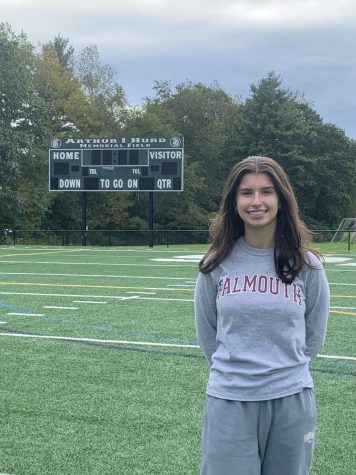 Carlie Lombardi, Reporter
Carlie Lombardi is a part of the class of 2022, a senior at Oakmont Regional High School. She is a part of SADD and yearbook. After school Carlie work...