Oakmont's Stuco attends MASC conference
Lights, camera, leadership…
MASC, better known as the Massachusetts Association of School Councils, allows students part of their school's student council committees to take part in improving their leadership roles throughout the school.
Oakmont was one of almost sixty high schools invited to go to Cape Cod to participate in many fun activities that will help them improve their leadership skills. 
Throughout the three days they were there, they participated in a polar plunge, lip sync battle, and workshops, and listened to Keynote speakers. 
On the first day, they arrived at the hotel after a two-and-a-half-hour drive to Cape Cod. They went straight to their rooms and got ready for the polar plunge. After their polar plunge, they went back to their rooms to get ready for the workshop. All workshops focused on how to become a better leader, but each one taught you in a different way. The first workshop for some kids may have been a speaker or a "fun" activity. The one that a few people on the council went to was an activity one. 
During this time you paired up with people from different schools and one person was blindfolded. The other partner had to guide the person through a "maze", but there was a catch…it was a race. With this, there was a bracket system and whoever finished first would move on to the next round. 
In the end, the presenters asked "what did you learn from this' ', a few kids responded but then the presenters said "we wanted this to teach you that in order to be a good leader you can't just take full control but be able to work with others. 
After their first workshop of the trip, they went back to the hotel to have dinner. Later, they got ready to go to their lip sync battle. Oakmont won second place with their resounding rendition of a crazy mix compilation  featuring Brittany Spears and Lady Gaga. 
As the night went on and there was just free time, the students had two options: karaoke or a school spirit dance. Once these were done it was around midnight and everyone was heading back to their rooms. As this day was ending, everyone was waiting for the next to begin. 
Once they woke up on Thursday morning, they knew their second day had begun. With this later in the morning, the second workshop had begun, today all the workshops had been focused on how to become a better leader.
Most of the council members went to the same workshop, with this, there was a keynote speaker as a workshop presenter. Here the speaker, Harriet Turk, talked about how most of us were alike, she had them do an activity where she called out something such as "do you write with your right hand" and if it applied to you, you had to go to the middle of the circle and give someone a high five. 
The catch with this though, was that they were not allowed to high-five anyone from their school. When they went to the middle of the circle, they had to find someone from a different school and high-five them. 
With this as everyone was starting to get more comfortable with one another she told us all to "find a partner from a different school and have a conversation with them".  She timed them for one minute and they had to keep the conversation going.
As the workshop went on the speaker talked about the bonds that everyone had made with their partner. Whether it was just knowing each other a little better or even having a new friendship. With this in mind, she made a mission for them to "make a new friend". 
At the very end, she looked around the room and said "I know it was harder for some of you to go and talk to people you don't know, but you have to keep that in mind as you try to be a leader". 
As the second session of workshops came to an end, it was time to listen to campaign speeches for next year's MASC E-board. All the speeches had a part of the candidates' personality in them, and they also had similar goals they wanted to achieve.
There were a total of five candidates running, some going for the same position and some running unopposed. As each council listened to all the candidates, they were taking notes and contemplating who would be the best candidates for next year's MASC E-board. 
Afterwards, Oakmont's student council met in Mr. Dufour's room to discuss which candidates they would be voting for. The council all agreed and headed to yet their third workshop out of the four. 
Yet again, this workshop was about leadership. Although the workshop focused on improving the same skill, the speaker had a different way of interacting with the students. The speaker showed emotion and passion in what he was saying, he had everyone take deep breaths and "three big power claps, and one hoo-ra" to get everyone ready to listen. 
In the workshop, he told everyone about how in order to be a good leader you need the people around you to be supportive. He went around the audience and asked people who they thought the most supportive person in their life was, one after another everyone answered " my parents".
Knowing this he called a kid up on stage and told him to call someone, he chose his mom. The speaker told him to repeat after him. The speaker went on and on but in the end all he wanted the kid to say was " I love you " to his mom. 
The speaker wanted the students to realize that in order to be a good leader you need to start with the easy thing, and so he helped someone out just simply by having them call their mom. 
The third workshop had come to a close and it was time for everyone to gather for a "special guest". The guest was a keynote speaker who talked about her son and got a different perspective on life. During her speech, she talked about how you "should never give up" and "  always look for the good in people to bring it to light".
At the end of her speech, she moved to the back of the room and turned the lights off. She held up her phone with the flash on as she continued to talk. Everyone in the room took out their phones and held them up. She said, "even when the lights are turned off, with everyone here we still light up the room".
With this, she ended her speech and it was time to get ready for the banquet/semi-formal dance. 
During the banquet, they announced the awards for advisors and some students. Sadly, Oakmont was not picked to receive anything here. Directly following the banquet was the dance where everyone met up with their friends and danced the night away.
With people's heads pounding and feet aching, it was time for bed, with all the fun everyone had they weren't quite ready for the day to end but yet were so exhausted that they knew it was going to have to. 
The next morning everyone woke up re-energized and ready to finish the conference. Before anyone could leave though they had to announce the council awards, along with this they announced that Oakmont had won an award for the Special Olympics and a Gold Council. 
Finally, they announced who had won the state E-board positions. With this, the 2023 E-board bid their final goodbyes and welcomed 2024 to start the journey.
Principal Jeff Lizotte praised the entire group saying, "Congratulations to Dan Dufour and the members of the student council who put in an incredible amount of work in order to earn the Gold council of excellence award  once again and also were honored with a top ten project.  Our council was very well represented at their conference last week and they all came home on Friday afternoon re-energized and excited.  They do so much to help set the tone and culture for our building."
Leave a Comment
About the Contributors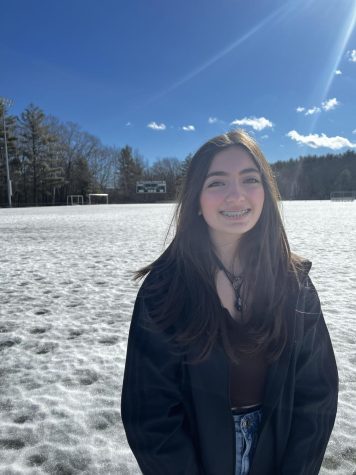 Rachel O'Neil, Reporter
Rachel O'Neil is part of the Oakmont class of 2026. This is her first year on Oakmonitor. As well as being a part of the Oakmonitor she is also a part...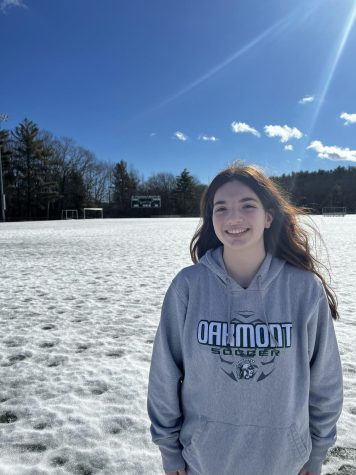 Isabella Suarez, Reporter
Isabella Suarez is a part of the Class of 2026 at Oakmont Regional High School. This is her first year being a part of The Oakmonitor. She is a part of...