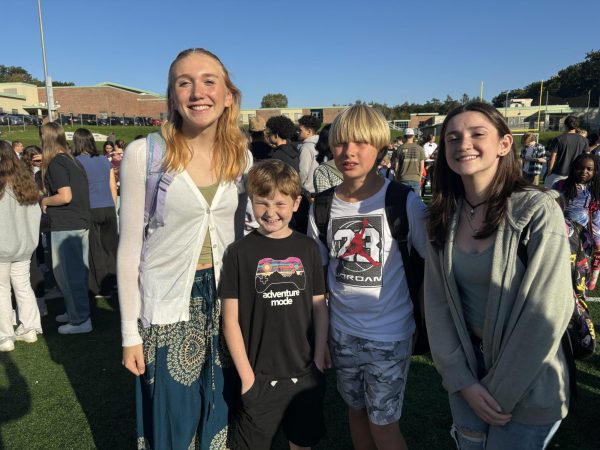 On Wednesday, October 4th, Oakmont and J.R. Briggs Elementary participated in the yearly Walk to School Day. Every year, the two schools participate in an event in which the elementary students come to Oakmont in the morning and walk with a high school buddy back to Briggs. Each elementary class is paired up with one homeroom. The Marching Spartans even play as the students walk by. The event forms a bond between the otherwise pretty separate schools, and gives us high schoolers a chance to bond over what we have in common with the kids (it's more than you think!)
Jackson and Hazel, 4th grade, said that they really enjoy walking to school. Jackson shared quite a bit, informing his high school buddies how much he enjoys Five Nights At Freddy's, french fries, and Halloween. He even let one of his buddies carry his backpack.
Colin O'Neil, 12th grade, said that his fourth grader "was a homie". On the other hand, Travis Rusak, 12th grade, got called Ronald McDonald the whole time!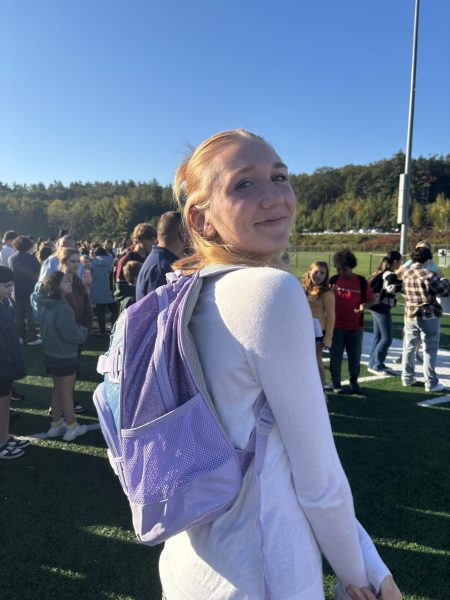 Callie Robertson, 12th grade, said that the experience was super fun and that she really connected with her buddy, Ariana! Callie carried Ariana's purple glitter backpack with pride. Max Stone, 12th grade, said that his partner, Will, was "interesting" and "quite chill with it".
Overall, walking with the kids is always a fun experience! Getting to meet the kids that will one day take our place at Oakmont is fun for everyone.Exercise is an extra bonus, but the real fun part is interacting with the kids. A big thank you to everyone who helped walk to school day work out so well. Thank you to the SRO's, Mr. Napolitano, Peer Leaders, and finally the Ash/West Police and Fire Department.