Ever had a Shirley Temple? It's a simple recipe: some sort of ginger or lemon-lime drink with cherry grenadine and a couple of cherries in the drink itself. In the 1930s, the non-alcoholic drink was invented, named after the child actress Shirley Temple. It was originally made because  she wanted to "be fancy" when she was hanging out with other Hollywood actors while they were drinking cocktails. 
Now that we have some background information, where's the best Shirley Temple? What restaurant can quench your cherry thirst the best? We will solve it in this article by going to 6 restaurants and ordering 6 Shirley Temples, to see which is the greatest and which falls out. 
1: Texas Roadhouse – 6.5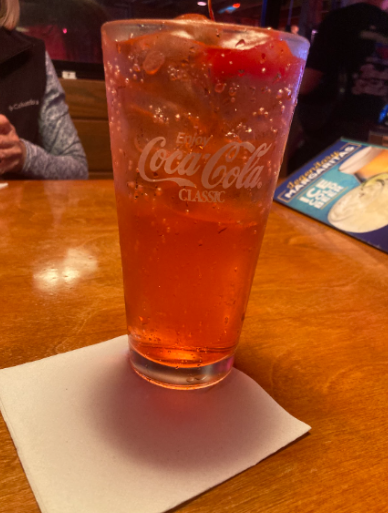 It was pretty solid, 2 cherries, but I really felt like it needed less Sprite and more grenadine because the flavor was almost not there. Even in the color it was a bit dull, and could've been better in my opinion.
2: The Rosa – 8.5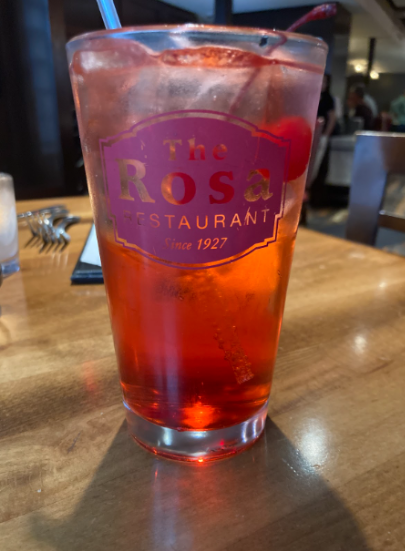 I wasn't going to rate this drink, considering the restaurant is an hour away from Ashburnham, but this drink was the perfect blend of old-fashioned ginger ale and cherry grenadine. It was absolutely delicious — and a beautiful presentation. The cup bearing the restaurant logo was a nice detail too.
Fun Fact: A Roy Rogers is the masculine version of a Shirley Temple, made with Coca Cola because, back then, men also wanted to enjoy the drink.
3: Applebee's – 7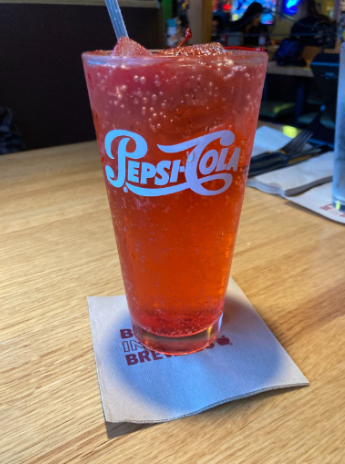 Pretty good, it was made of Starry soda which I thought was odd, and it was a bit strong the first couple of sips. After a couple more though, it tasted pretty good. It was a 6, but then I noticed they had 3 cherries compared to 2 cherries that The Rosa and Texas Roadhouse had.
4: Longhorn- 10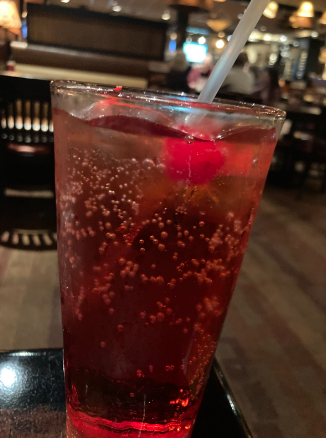 This drink was AMAZING, it was the perfect mix and just simply amazing. I had to thank the waitress at Longhorn because it tasted so good, and I even got a quote from her; "I fill it a quarter ginger ale and the rest is grenadine, it's all about the portions" stated Tiffiney. I ordered a second one and it was just as good; it was the best drink ever!
5: Olive Garden – 3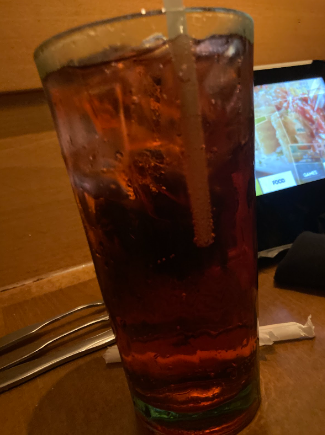 No cherries, that's all I can say. 
6: The Outback Steakhouse – 4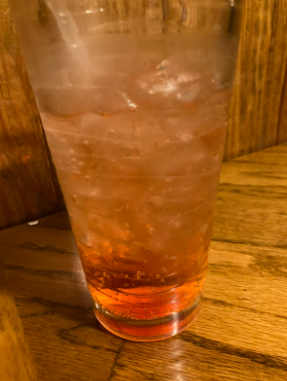 No cherries, and the taste was mediocre. The Sprite seemed too overpowering, and there wasn't enough grenadine. Honestly, it was not what I was expecting from a place famous for Shirley Temples (I am tired of Shirley Temples after only drinking them for my last 6 restaurant trips, so that might have something to do with it). I did get a free dessert because I ordered an entree though, so that was pretty great.
Well, looks like my Shirley Temple Review is finished, with Olive Garden being the worst and Longhorn being way above the rest. So there you have it, if you want to quench your cherry thirst, the best place to go is definitely Longhorn!