Distance Running – Trying to Catch Prefontaine
Steve Prefontaine was the holder of seven American track records from the 2,000 meter to the 10,000 meter. During his early years of distance running in the 1960s, Prefontaine made history that will not be forgotten. 
According to runnerschoice.net, athletes had been participating in distance running events for centuries. The first recorded distance running events were dated all the way from the Ancient Olympic Games, which began in Olympia. This was during a time where athletes were not able to pray to God for help and guidance during a sporting event as the year was still 776 B.C.
Prefontaine accomplished so much. He received the American record for the 5,000 meter on July 6th,1972 with a time of 13:22. This was the first time he broke one of his own records by eight seconds. He then beat his own record once again a year later by 0.04 seconds. Pre's, as people refer to him as, amazing two mile record was during High School with a time of 8:41 on April 25th, 1969 at Spartan Field in Corvallis, OR.
Pre then attained the 10,000 meter American Record. His time was 27:43.8 on April 27, 1974. Pre loved to run and break records. Craig Virgin eventually beat Pre's time, brushing by his record with a time of 27:39.04. Not only was it good enough for the American Record, but it was the second fastest 10,000 meter run in the world at the time! Prefontaine was willing to do anything to win, ''Somebody may beat me, but they are going to have to bleed to do it''.
Distance running is unique for several reasons. It gives you the ability to run free without anyone telling you to stop. This sport allows you to use motivation and determination to get ahead of the person in front of you in a race and keep going. Pre had this motivation while running in all of his races. Prefontaine's competitiveness and determination are clear in the following quote, "I'm going to work so that its a pure guts race at the end, and if it is, I am the only one who can win it.'' 
Anybody can run but distance running takes a different kind of athlete. ''In general, I think that long distance runners are very hard working internally, and they focus on their times and limit distractions,'' said Oakmont's Cross Country coach Tim Caouette. "Some people don't enjoy distance running, it's hard. They have to go outside for a long period of time. They also have to drive themselves to get better.'' Long distance runners need to have the determination to train in any weather conditions. Pre's running times indicate how clear his dedication to the sport was. 
Oakmont's Cross Country captain, Tim Marsh, said, "Running is a challenge and it tests your mental resilience." He stated he loves distance running because, "it tests your limits and pushes you beyond your abilities." Recently, Oakmonts Fiona Picone got the cross country course record for the girls on September 10th, 2019 with a time of 18:59 smashing the previous girls course record by a full 30 seconds. According to Pre, ''A race is a work of art that people can look at and be affected in as many ways of they're capable of understanding''. 
There's no doubt about it, distance runners need to have a certain mentality in order to withstand the mental difficulties you might have during a race. It is as much of an individual sport as it is a team. You need to push yourself to a distance each time you train that you never thought you were capable of reaching. 
About the Writer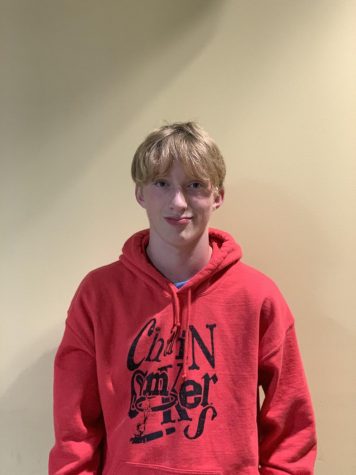 Marty Steucek, Journalist
Junior, Oakmonitor reporter. A runner on Oakmont's cross country team and track team. One of my goals is to make it to states. And also run a marathon...