Oakmont Football, New Beginnings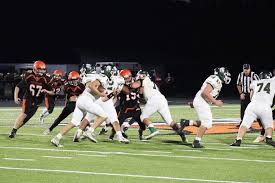 Head coach: Nick McNamara, 1st year head coaching
Captains: Xavian Dean, Colton Bosselait, and Kurt Karkane 
This preseason for the Oakmont Football team has been very productive so far. There are plenty of new openings in the roster, since all 12 senior starters have graduated. There are more than 8 different positions that have opened for the younger players to compete for. 
One big concern for the team this year is the offensive line. Only two of their five linemen from last season are returning this year, one being junior, Jordan Allred, who played center last season and is now starting at left guard this upcoming season.
"This year is going to be a grind. I am excited to see who is going to step up," said Allred.
The other player, Kurt Karkane, a senior and veteran who has played every position on the offensive line, said he is excited for this upcoming season.
"Competition for earning spots on varsity is a great way to make each other better as a team and as individuals. We need the best guys for the positions," said Karkane.
Another offensive veteran is third-year quarterback and junior Colton Bosselait. His ability as a versatile player will give his offensive line the ability to learn plays. Becoming a captain was a goal he has wanted to achieve since he was a young Tiny Mite player. 
"It has been my childhood dream to become a varsity football captain, and now it is coming true. Like an early Christmas present," said Bosselait.
Oakmont football will be no stranger to adversity this season, with two freshman starting on the offensive line. As well as a young linebacker group, this season will prove to be a challenge to overcome for the Oakmont Spartans' football team.
 As a first year head coach, Nick McNamara has a lot of eyes on him to see if he can lead the team to playoffs and the state championship. Coach McNamara's biggest expectation for this year's team is to have good communication, whether it is on the field on Friday nights, in the classroom, or at home with parents and family. He explained that if you do not have good communication or fail to ask questions, you will not achieve your full potential as a student or an athlete.
Oakmont's first test against the Wildcats at Gardner High School was not just a normal game. For some Oakmont players, Gardner has always been their Thanksgiving rivalry game. The switch to a new rival, Lunenburg, was due to how over the past few years, Gardner has struggled to play with a full team at the end of their season. The athletic director Eric Dawley says every year he is walking on eggshells trying to prepare for the Thanksgiving game against Gardner.
During the past three years, Oakmont has racked up an astonishing 158 points against Gardner, while only giving up 32 points. But, with Gardner having some unfinished business from last season, it was a great game for the ages, played on their brand new turf.
"When I see the color orange, all I think about is Gardner Football. They've been my rival since I was in Pop Warner football. This is not just an ordinary game, it is bragging rights for the entire season," said Kurt Karkane.
About the Writer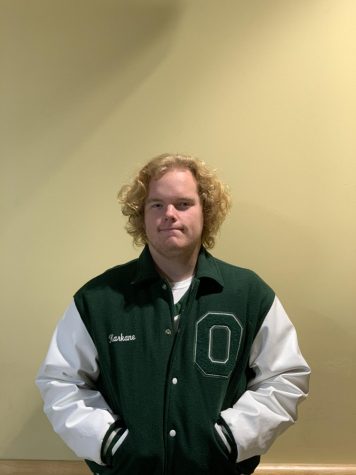 Kurt Karkane, Journalist
Senior, team captain of the football team. check out my junior year highlights in the following link.