Summer Literacy's Significance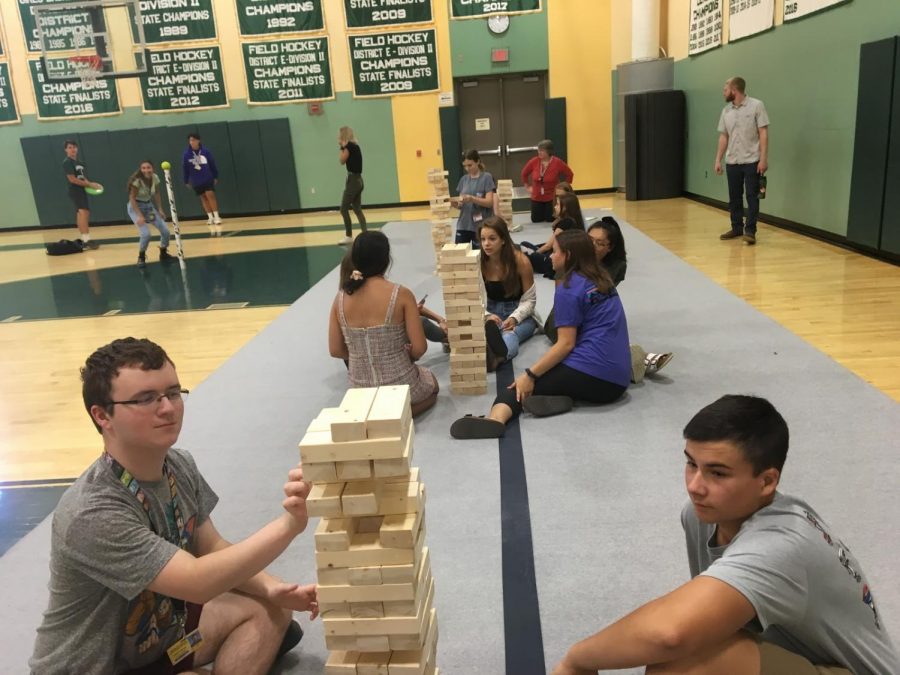 If you ask an Oakmont student what their favorite part of summer is, summer literacy is not likely to be mentioned. From imaginative sci-fi novels such as Cinder, to the thrilling mystery podcast Serial, there has been no shortage in trying to engage Oakmont students in literacy outside of the confines of school. But many still don't understand how it may improve one's experiences in and out of the classroom.  
When asked, a majority of students did not feel summer reading was necessary. Phrases like, "It's supposed to be our break," and, "Kids forget what they read anyway," were vocalized frequently. 
In a 2014 article, Reading Fiction Improves Brain Connectivity and Function by Christopher Bergland, states, "Surprisingly, 42% of college graduates will never read a book again after graduating college." The article goes on to say that this troubling fact can have lifelong effects as it both improves brain function and the right story can be just as interesting as any movie. 
Additionally, reading a novel can reduce the decline in a student's language abilities that can often occur over the summer, as explained in a 2018 article Is Summer Reading Necessary?. "Students who didn't read during the summer were two years behind their book-reading peers," noted the article. 
Though when asked, many students preferred having options rather than only reading, while some students still enjoy books.  One such student, freshman Avery Duteau, said, "If [I] choose books that are interesting and I enjoy them, they are easier to understand, so I like them more." 
In recent years summer reading has grown into summer literacy. As Oakmont librarian and Summer Literacy Committee Chairperson, Ms. Morin says, "Literacy means more than reading comprehension, it's also watching and listening, so switching to summer literacy really opened up more opportunities." Though books are an important way to improve one's mind, these other forms of literacy also carry positive effects one should be aware of. 
The main theme of this past year's eight-part assignment was civility. Though, "civility can't be taught in a day," Ms. Morin remarked, "It's important that students actually take something away from summer literacy and especially something so current that will help in real life discussions they will have." 
The mix of articles and Youtube videos was most preferred among the students that were questioned. As sophomore Makayla Scott explained, "It's the best option because you can finish quickly and the mix meant there was something for everyone." 
Ms. Morin hopes by presenting students with topics that may interest them, such as mystery or politics, they will be driven to research or follow a topic further, thus expanding their minds. Many students admitted to doing further research on the case of Adnan Syed, and even listening to other mystery podcasts, including students like junior Branden Hoegen. 
Ms. Morin also took into consideration the fact that this year's summer literacy was less time consuming than summer reading or literacy in the past.  She hoped therefore that this gave students, "time to read, or listen and watch whatever else they wanted to over the summer." 
An Oakmont tradition is to devote a day to the summer work called Summer Literacy Day. In addition to testing students' knowledge via quiz, Oakmont encourages thoughtful conversation and interaction . . . and a little fun. 
Last year, a school wide vote was held to determine what the student body thought of the conviction of Adnan Syed. This year, homerooms discussed and voted on what the most important political topics were, putting the lesson of civility into practice. The homerooms reported back the topics most important to our student body. Selecting one or two issues per home room, the top results were tallied: 22 homerooms voted for climate change as the most pressing issue, 20 for gun control, and 16 for immigration. Following behind with only three votes was abortion, and with only two votes, topics such as foreign relations and student loans.
In addition to discussing political issues, the students participate in enjoyable activities in the afternoon. From an escape room in the library, to Jenga in the gym, Oakmont used hands on activities to create a positive connection to summer literacy in the minds of students. 
Lots of time and thought goes into these successful summer literacy days, and Morin feels fortunate to have had the help of Mr. Altobelli, Mrs. Dubovick, Mrs. Rheault, Mrs. Cote, and Mr. Dewhurst, who volunteered to be on the committee.  
Though some prefer to choose their own literary pursuits, there is something powerful about a shared experience, even in literacy. For example, think back to the passionate discussions on whether Adnan Syed was guilty based on what was learned in the podcast Serial. No matter what grade or reading level a student was, they could all connect with one another through this discussion that came from the school wide assignment. As stated by Ms. Morin, "It's academic, but builds a sense of community which is one of the main goals of summer literacy."
About the Writer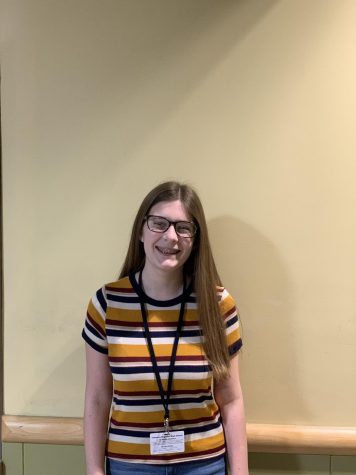 Mollie Quill, Journalist
Sophomore, Oakmonitor reporter and layout editor
Follow Tom on Myspace