Flex block- Is it Flexible for you?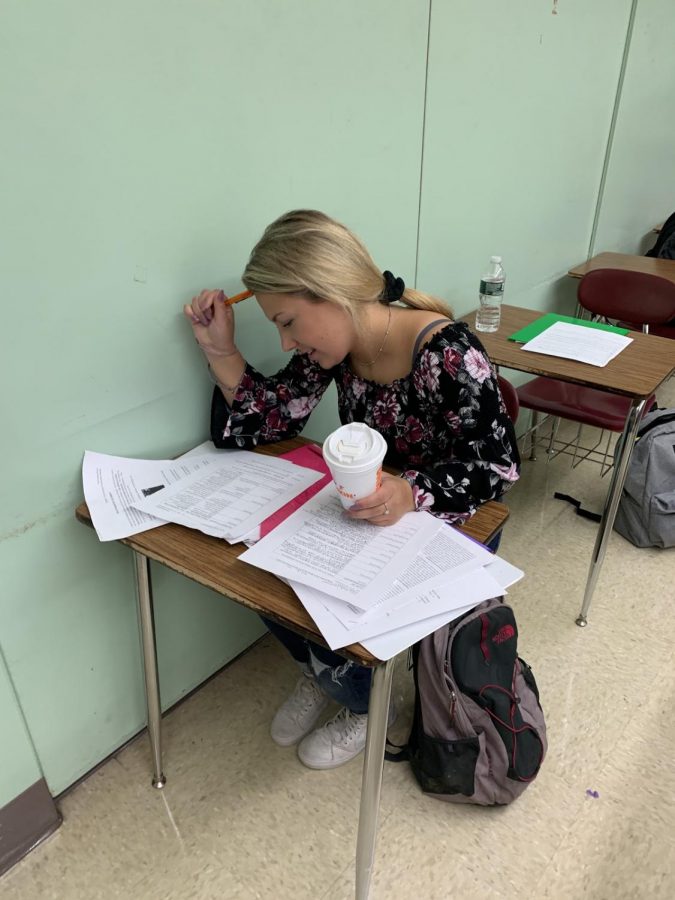 Have you ever had a homework assignment that you didn't understand? Have you ever needed more time to finish a test? Have you ever wanted to stay after school but didn't have a ride home? Have you ever had a bad week and just needed some time with your favorite subject or teacher? No need to fear, later this semester Oakmont will trial a new daily schedule that includes a 'flex block' that just might meet these needs.
The concept of the flex block should make your academic schedule – and your daily life – more manageable. This new 44 minute block— which includes OTV—should allow students time for the following: meeting with teachers, completing makeup work, receiving extra help, speaking with guidance counselors, working on co-curricular, and even having time for full class meetings. Essentially, flex block will allow students to take care of academic and some other responsibilities during the school day, as opposed to before or after school, when students are often busy and without transportation.
Mr. Uminski explained that the beginning of the trial process is set for Tuesday, October 15. This will begin with a week of extended homeroom skill-based mini lessons, followed by a week of Pilot on Paper where students will be introduced to Flextime Manager online scheduling software.  The program will help the Oakmont students and   faculty view and schedule the week's activities. On October 28, the true flex block pilot schedule will begin. Then, every Monday students will go to homeroom to design their schedules for the week.
Mr. Uminski stated that we have had our current 4×4 block schedule since 1996.
So, why change now?
Uminski explained, recently, there has been a change in grades, anxiety, and stress. It shows that the school has experienced an increase of students earning D's and F's, while stress and anxiety levels have been rising. "I think that one of the primary causes for students anxiety is because of schoolwork and grades. If we can offer students the opportunity to improve their grades it might alleviate some of the students'       anxiety," Uminski stated.
Because of the failing grades and heightened stress, students tend to shut down and give up all together. Administration says the new model aims to improve emotional stability, because of the extra time students have to work during the day on their daily needs like make-up work, lab reports, extra help, enrichment activities, and homework.  "Flex block is a time during the day where students can choose an activity or task that is most important to them at that time,"  Uminski said.
Another reason that the administration is suggesting the trial is because Oakmont used to have a late bus that would transport kids to Ashburnham and Westminster Library around 3:30,  to make it easier for kids to stay after. Unfortunately, the school lost that bus about ten years ago due to funding cuts. So, many students have trouble staying after school because their parents are not able to pick them up.
There may be pros and cons to the flex block, but according to the National Education Association, there are many benefits. It makes it much easier for students to talk with their teachers. It also gives teachers common planning time. Many students at this school are very busy with sports and co-curricular activities. Usually, students would be pulled out of class for class meetings or guidance appointments. Now, those may occur during flex block time.
There are obviously many worries about the incoming flex block. There will be about eight  minutes shaved off academic blocks; over the course of the semester, the time taken away from classes, adds up, and the teachers are under a tremendous amount of pressure to finish their coursework. According to NC Public Schools, teachers now have less time to teach their classes. Also, a downside to the flex block may be, group hangouts, scheduling problems, and hallways wandering.
One concern that the flex block is looking to improve is the socio-emotional perspective of students and teachers. The hope is this block will be a positive experience where students can also learn strategies to cope with our ever-evolving, overwhelming society.
Recently, the ORHS administration entrusted students with the freedom of school-wide lunches and other independent opportunities. These have been successful. But now, if students are able to have an extra block each day, might students take advantage of the time by wondering or avoiding productivity? Might this become a hang-out block or even a time to cause trouble? Or, will it be a time to focus on needs and passions, reducing anxiety?
After the trial is over in mid-December, Uminski said that the administration will make the final decision based on student, teacher, and parent post-flex block pilot surveys. Other data, such as grade fluctuation, teacher curriculum coverage,
About the Writer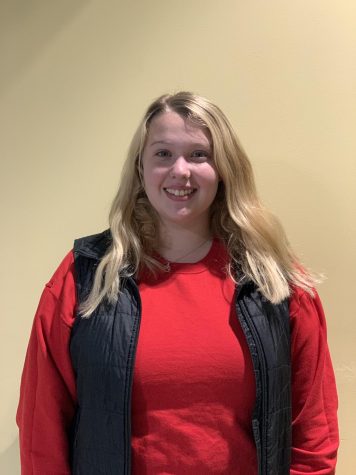 Caroline Albert, Oakmonitor Online Editor
Senior, Adviser of the Oakmonitor Online