Get Into the Holiday Spirit This Season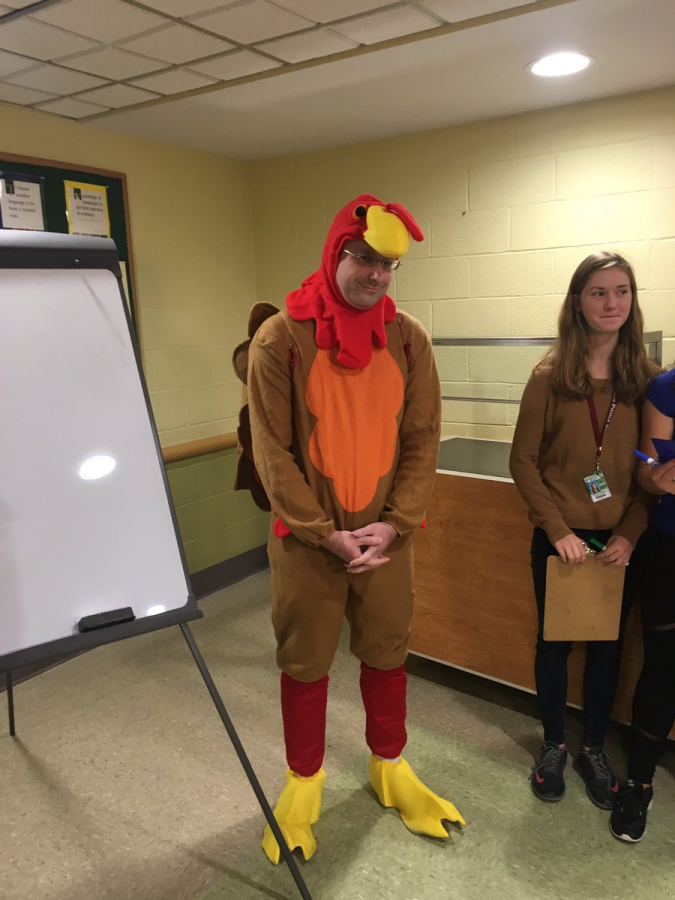 There is always something going on in the area, or in school, during the last three months of the year. Other people like to call it the "Holiday Season". But what exactly do you have planned to get into the holiday spirit? There's a bunch of events going on here at Oakmont as well as locally.
Senior Halloween Party Even though it's only for seniors, students can look forward to the Senior Halloween party throughout their years here. This year, it's on Tuesday, October 29. The party consists of the entire senior class, as well as some of the faculty. Awards are given out for the most creative as well as best costume.
Trick Or Treating As a Halloween tradition, every town holds Trick or Treating on the night of Halloween, unless Triple E is around. Kids dress up as whatever they want and get handfuls of candy to trade with their siblings later that night. Although it is mainly for little kids, if you want to trick or treat as a teenager, just make sure you have a good costume. 
Haunted High On November 2, Oakmont will turn into a haunted house for Haunted High. Put on by Student Council, members of the club, and anyone else wanting to dress up and scare people, hide around the school and prepare to scare. The lights are off and props are put up to make it more spooky. After all, it's a lot cheaper than Fright Fest.
Cafe Arte On November 8, it's time to showcase your talent at Cafe Arte. Art Club and NAHS transform the lobby into a cute coffeehouse for anight where you can sing, read poems, or showcase other talents. Cafe Arte is a judge-free zone filled with positivity and acceptance. It's simply a night to celebrate talent and good friends.
Turkey Bingo On November 27, Oakmont students get the opportunity to run down the hallway, gobbling away during Turkey Bingo. A teacher of our choosing dresses like a turkey and goes live on OTV to announce the numbers. If you get bingo, you run out of the classroom and gobble down the hallway to get your prize bag of candy. After it's done, you get to go home for a long Thanksgiving weekend. 
Thanksgiving Football Game Get ready, because on November 28, Oakmont plays its brand new Thanksgiving rival, Lunenburg. The game this year is home, so come out and support the team and have the chance to thank your friends for everything they do. 
Christmas Tree Lighting Every town during the Christmas season has a Christmas Tree LIghting. Ashburnham's ceremony has the Oakmont band and choir performing, while also having Christmas characters walking around. In past years, there has been free cookies and hot cocoa to enjoy while socializing with peers and admiring the bright lights and music.