Peer Leaders gives back to our Ash-West community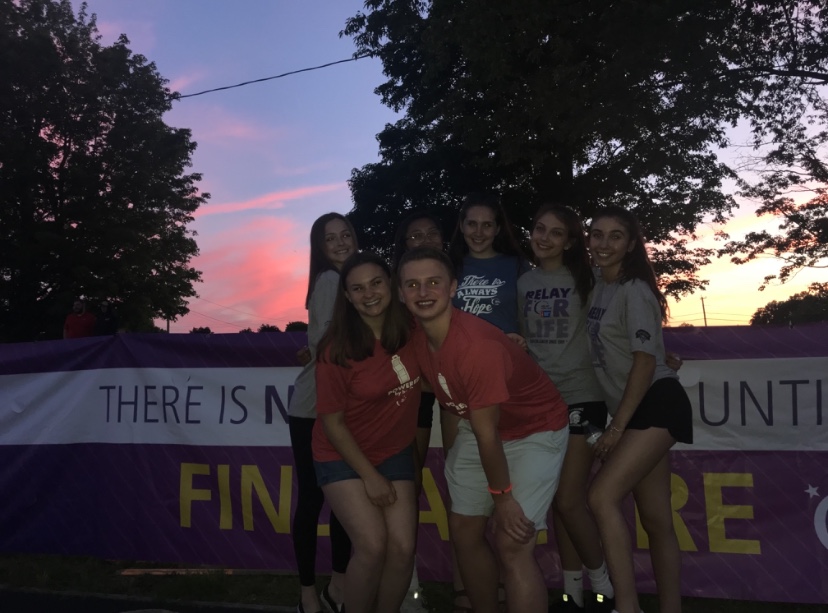 One of Oakmont's many clubs includes a group called Peer Leaders run and advised by Ms. Alana Archangelo. The club volunteers at community and school events year round and plays a big role at Relay for Life each June. Not only does Peer Leaders get students involved with the school but it is giving back to our community. Ms. Archangelo agreed to answer the following questions about the club.
What day and time does peer leaders meet?
We meet every Tuesday morning at 7 am, and there's a flex block once a week
How many current members does the club have?
We had 51 and we just accepted 11 new members!
What is the club all about?
Peer Leaders is a club with two main focuses- one is community service- members need to complete 10 hours of community service per semester, and the other is to raise money for Relay for Life. Each member has a goal to raise $100. Members are expected to act as helpful role models for the school and communities.
Who are the clubs officers? Are there any specific goals you or your officers have set for the club this year?
Co-Presidents: Sophia Leblanc and Alana Barrett
PR: Abby Shea and Kaela Hillman
Secretary/Treasurer: Maddison Behringer
Relay for Life Co-Captains: Allie Raymond and Sara Buszkiewicz
Some goals we are working towards this year are to get Dan Candell, the hypnotist, to perform here in the spring, encourage everyone to buy scrunchies to support cancer research, and participate in some campaigns to benefit folks less fortunate such as shoe, hat and mitten drives.
Why do you recommend people join peer leaders?
Peer leaders is a club for students who want to participate in local community service projects through volunteering, and help support cancer research with the American Cancer Society, and have fun being part of something larger than themselves.
How does one become a peer leader? What duties must a peer leader fulfill?
There is an application process followed by an interview. Each part of the process is scored- since the club requires many volunteer hours outside of school (generally in the evenings and weekends) we are looking for applicants that are not overly involved in other activities and are excellent at time management, communication, and flexibility.
What kind of events does the club take part in?
In addition to assisting with dozens of clients over the year with community service projects, Peer Leaders helps run Walk to School Day, and various Relay for Life fundraisers. We are also available for assisting administration, guidance, and Student Council as requested.
Why is it important for Oakmont to run a club like this?
Community Service and giving back to others without expecting reward or compensation is a key way to experience and demonstrate citizenship, responsibility, self direction, and respect, which are part of Oakmont's core values and learning expectations.
Do you have a favorite part about advising peer leaders?
One of my favorite things is to add up the number of hours our members have completed- some of them perform over 50 hours of service per year! I also love seeing the different ways members work to earn their $100 goal for Relay for Life. We had one member sell over 125 Boo Pops in October to help meet her goal!  I also love hearing from clients about how members have helped them pull off their events.Participating in the Relay for Life is very moving and emotional.
About the Writer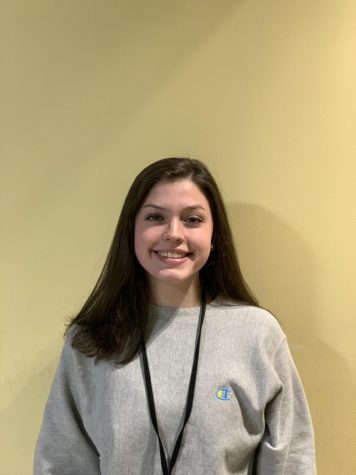 Kasey Murdoch, Journalist
Junior, Oakmonitor reporter