Unforgettable season for Oakmonts Boys' Cross Country team- as they capture league title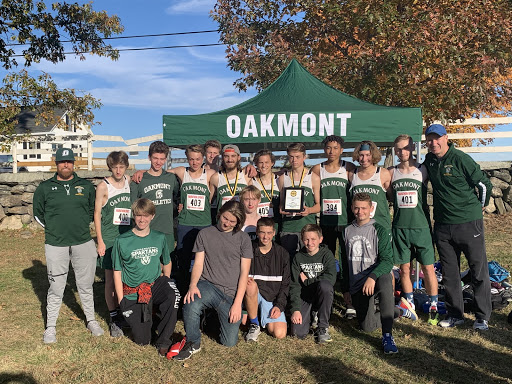 Oakmont boys' cross country team made a strong impression on Saturday, October 26th as they placed five runners inside the top 13 to win the Mid-Wach C League title. 
Adam Wong was the Oakmont boys' top finisher. He placed 7th overall with a time of 18 minutes, 6 seconds on the 3.1 mile course, other top runners included Logan Tamulen (9th, 18:18), Sean Kelly (10th, 18:21), Tim Marsh (11th, 18:22) and Dylan Banda (13th, 18:46) as Oakmont surpassed Quabbin 50 to 57. 
Many additional Oakmont runners were not too far behind as the Spartans acquired solid efforts from Aiden Tamulen (15th, 18:51), Kamden Law (18th, 19:01), Josh Krawczyk (25th, 19:34), Seth Loudon (26th, 19:35) and Martin Steucek (27th, 19:36).
"I'm tremendously proud of all the effort we have put in this season and we deserve it," said Oakmont's cross country coach, Tim Caouette.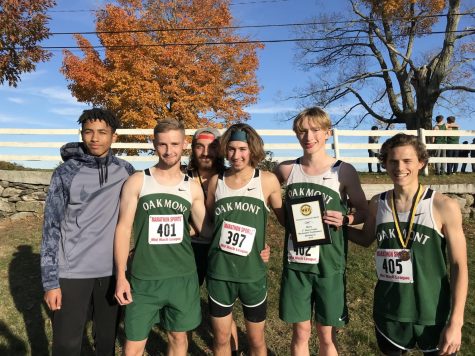 It was great for the Spartans to become undefeated League Champions today. Oakmont hasn't won since 2016. Everyone was able to receive jackets in 2017 as a part of their celebration, this gave new teammates motivation to work towards earning jackets of their own.
When asked about our chances in districts, Mr. Caouette said, "we have a shot at third place if everybody does their best." Five of our runners must get a time of 17:45 or better." If we don't do that we'll get fifth."
Feel free to come watch the team compete at Gardners Municipal golf course on Saturday, November 9th, for their District Championship meet.
About the Writer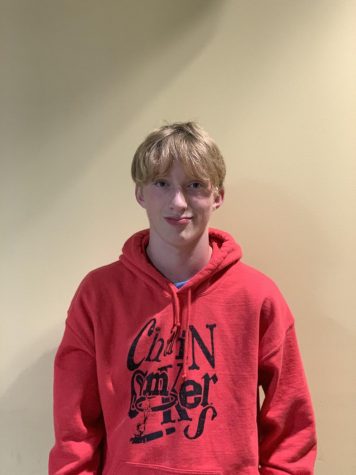 Marty Steucek, Journalist
Junior, Oakmonitor reporter. A runner on Oakmont's cross country team and track team. One of my goals is to make it to states. And also run a marathon...