Three Sport Athletes: Is Three A Crowd?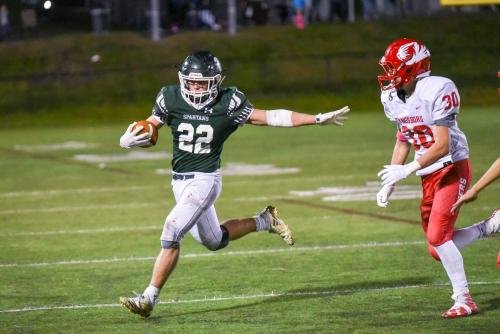 For most athletes during their time in high school, they indulge in a sport of their liking, maybe even two. It surely is not common to see a student-athlete participate in three sports in one school year for all sorts of reasons:  busy schedules, academic focus, needed employment, club sports, dwindling passion, or three sports just being too much. Because of grades decreasing during the sports season, whether they get no free time outside of sports, or the physically grueling effort to maintain a healthy physique, students decide to quit the pastime that they love. With all of those cons against playing three sports, some overcome those aspects and stay vigilant on their teams each new season. 
Due to the overworking and the pure exhaustion coming from trying to be a star on each team, the number of three sport athletes has diminished rather rapidly.Though, the numbers are rather slim, Oakmont Regional High School has a small number of current three sport athletes. Varsity quarterback Colton Bosselait, a junior at Oakmont, has been a three sport athlete since his days at Overlook Middle School, being a key asset in football, basketball, lacrosse, and even his freshman season in baseball. Along with Bosselait, Oakmont houses other three sport athletes, one of them being Brady Aubuchon. 
 One common hurdle three sport athletes face is the concept of keeping up with school. Bosselait seems to have his own strategy when dealing with the busy schedules. "It's all about time management," he replied. "I plan ahead so I know how much homework to do every night so that I don't fall behind in my classes. If I know I have a game coming up, I make sure to have my homework due the day after a game finished so I can focus on my game."
Aubuchon was in agreement to the Bosselait quote. "It's not as hard as people would think; although everyday after school, I have sports, I am able to manage to get all my work done." Aubuchon, junior, has been playing three sports each school year for almost four years, playing golf, basketball, and baseball.
Though the majority of these athletes are male individuals, Oakmont is lucky enough to have female athletes withhold the pressure of three sports a school year. One athlete in particular is senior Nicolette D'Amico. D'Amico, senior, participates in track, soccer, and basketball. When asked if she prefers any sport over another, D'Amico explained her gratitude towards track and field over the other sports in her arsenal.
"I feel like everyone has a sport that they excel the most in. Also, passion for each sport plays a key factor as well. For me, I'm most skilled in track doing high jump than I am at playing soccer or basketball."
 Though Oakmont only holds a few three sport athletes at the moment, they are a talented bunch. In recent Oakmont history, now faculty at the school, teacher Tim Caouette was once a three sport athlete, and even a three sport coach as of last year. Caouette coaches baseball and cross country, but stepped down from his former basketball coach position. As a student in the district, he was a phenomenal baseball player, as well as a basketball player and a cross country runner. Caouette was in agreement with Bosselait when talking about maintaining a high GPA throughout the school year. "I remember it being a little challenging, but I also feel like Oakmont prepared me to manage my time well, so I didn't struggle with it too much."
Three sport athletes are not common around the nation anymore, and though it was thought to be because of the stress of maintaining high grades while playing different sports, that surely is not the case. The biggest reason is financial difficulties, as explained from nsr-inc.com, saying the greater difference of athletes who were three sport athletes discontinued to play because of the expenses per team. Another big problem is the lack of free time, due to the full dedication to each sport; no time left for work or leisure. 
Though it seems to be difficult for high schoolers to maintain three sports as well as good grades, the students of Oakmont seem to have a full grasp of reality in the midst of high school sports. Hopefully throughout time, high schoolers around the country soon find their own way of dealing with outside stress and consider becoming three sport athletes.
About the Writer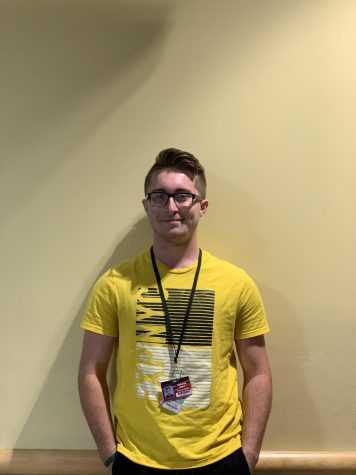 Nick Nano, Journalist
Senior, Oakmont Regional High School
Baseball, basketball.
#23.