Gardner's New Elementary School Plan Under Way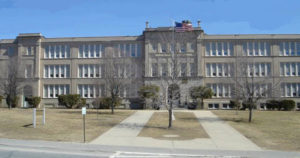 Earlier this year, the Massachusetts School Building Authority announced its vote to move plans forward on a new elementary school building in Gardner.  Recently, the plans for the new building have moved into the final stages of design, and construction is intended to begin as early as 2020.
Since 1996, Gardner has not built a new school building; furthermore, a true elementary school has not been constructed in Gardner since the 1800s.
Currently, elementary level students are located at both Waterford Street School and Elm Street School; which have major deficiencies including outdated plumbing, mechanical, and electrical systems. Furthermore, many of the classrooms within the buildings are 45% smaller than what the state requires. The anticipated cost of repairs and improvement for these schools is estimated to be around $20-40 million.  
The new building, which will be located on Pearl Street, will house all elementary students from Pre-K through 4th grade. Connected to both Gardner Middle and High School, the building will allow for resources to be shared amongst schools within the district. The school will consist of three "wings"-north, central, and south- that offer separate learning environments for different age groups. Located in the center of the building, will be community spaces such as a gym and library. 
Construction of a brand new building allows for an opportunity to create brand new facilities that foster a positive learning environment for all elementary students. With improved technology, security, and facilities, the new building will provide great opportunities for students, staff, administration, and families.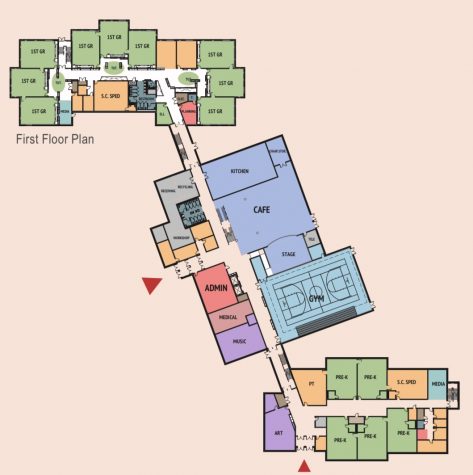 Safety within the building has been made a top priority by the city of Gardner. The security system intended to be implemented will include card readers, a video intercom system, cameras, and electronic locks that can be controlled from within the building. In certain areas, "lockdown buttons" will be placed. When pushed, a lockdown button will trigger the automatic locking of all doors, shutting down of all card readers for entrance, and will establish contact with emergency services. These safety precautions are ideal for the security of all students and staff in case of emergency.
The benefits of this brand new construction extend far beyond security. Equitable access to a true 21st century education will be provided to all students through its establishment. The new building will offer new and improved learning spaces for the Art and Music Programs, along with greatly improved technological access for students. These aspects are extremely important to improving the students' education, and preparing them for future education as well. 
The state of Massachusetts is estimated to fund about 60% of the total cost for new construction. The preliminary estimate for the total cost of the project ranges from about $83-89 million; however the city of Gardner will only be responsible for around $36-40 million. The new building, according to project consultants, could be opening as early as September of 2022. 
*Statistics and information gathered from Gardners News articles titled "New School Project Moves Ahead in Gardner" and "Security Details Discussed for Proposed New Elementary School in Gardner", along with the 'Gardner Public Schools' website (https://www.gardnerk12.org/944/New-School-Building)