Quarantine Summer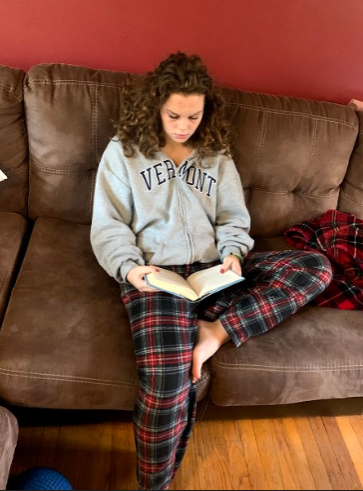 The summer of 2020 was definitely one for the books. I never thought I would experience a summer where I'm not allowed to leave the house. No parties, no gatherings, nothing that involved people.
Imagine not being able to see your best friend or any of your family for the entire summer, and being stuck inside your house. That's not the best way to spend a summer, and it was definitely boring. 
Some ways to keep entertained over quarantine is to hang out with your family. I know that many families either don't get along, or have trouble playing games and such, but quarantine kind of forces you together. You either work with your circumstances or have a bad quarantine.
Another way to spend the many hours of the day is to read. Reading is very relaxing and makes you feel better every time you finish a book. There are many different genres to read ranging from science to real life events to fantasy, and also ranging from small to a big hefty book. I know I had read several books over quarantine to give myself something to do. Books provide a world to distract us from the annoyance of Corona.
On the other hand, there are also video games. There are games for pretty much every device and most of which are free. Playing games, though not a good use of time, does make the hours go by much faster in the long days (and nights lol) of quarantine. There are even more games to play if you're willing to spend the money, many of which are worth it. Animal Crossing on the Nintendo Switch definitely took up a lot of my time.
Along with video games, there are also many movies and TV shows that are great time wasters. Like video games, it's not the best use of your time, but it does make time fly when you have so much free time. I definitely binged a few shows during the late hours of the night. There's Netflix, Hulu, Disney +, and any movies you may own, many options for whatever you're feeling.
If staying inside isn't your style, going outside is always an option. Walking around your neighborhood or to a nearby park. Though you don't just have to walk, there's bikes and you can learn to skateboard if you don't know how. Biking any nature trails near you is both relaxing and exciting. You could even scooter around just to get the energy out and be outside. 
Speaking of biking around, exercise is also a great way to spend your time. Being cooped up in your house for so long gives you plenty of time to finally get to that New Years resolution to lose weight. There are many at-home workouts that you can easily find online, for free. If you have a dog, taking them for a walk is also a great way to easily work out and all you need is yourself and the motivation.
If you can drive, then another option is to drive around and take advantage of the cheap gas prices. Go get yourself a coffee and watch the sunrise somewhere. For me at least, driving around is quite relaxing and there's nothing quite like jamming out to your playlist in the car.
Overall, there are plenty of ways to spend your time during quarantine. Ranging from time wasters like watching TV shows, to exercising- which isn't necessarily a waste of time. 
About the Contributor
Krista Brotosky, Journalist
Krista Brotosky is part of the class of 2021 at Oakmont but is only now starting her writing journey. For her senior year, Brotosky decided to start the...