Senior Year and COVID
Ah, senior year. The year where we have our last-first day of school, last homecoming, the senior Halloween party, prom, the senior field trip… the list goes on! It's the year where we're almost free!
But because of the COVID-19 pandemic, our senior year has been shattered.
All of the fun events taking place this year have been delayed, or "to be determined" as some people like to say. Little hope for this year has been shown, and events like prom and graduation seem to be on the verge of change, and not for the better.
"I thought I didn't care, but now I'm like so over this and so mad that we get to do nothing." Oakmont senior Angela Lombardo says. "Seniors last year didn't get prom or graduation but they still had 7 months of normalcy, we get absolutely nothing. Everything is canceled… It's all so annoying."
"I think it stinks big time. Like all those things you look forward to in senior year, none of us get to experience." Quinley Woods, an Oakmont senior says. "Part of me hopes it goes back to normal, so we can experience that senior year everyone raves about."
But the one thing that hasn't been on pause… college.
Ah, college. Four more years of feeling like a kid while simultaneously figuring out what you want to do for the rest of your life. And the price to further your education is no secret that it's extremely pricey.
The college application process is no fun, unless you like filling out an immense amount of online applications, stressing about what your college essay will be written about, looking at your parent(s) tax returns, etcetera.
Recently, I've been filling out all the online forms needed, and let me tell you, it's no fun. Common App, FAFSA, Naviance, College Board… the list goes on.
Where do you live? What is your parents marital status? What does your homelife look like? What are your hobbies and interests? Do you have siblings?
But with the COVID-19 pandemic, the process has changed drastically. No more college fairs, no more touring college campuses, no more anything! Colleges and universities have been virtually visiting high schools, hosting webinars on zoom and informing students about virtual campus tours.
"The whole college thing is pretty hard to do with this pandemic happening. I haven't toured a single school, I kinda don't know what I'm doing… I've figured it out at this point but everything is just so much more work now." Lombardo added.
For now, our events that normally take place will have to be put on pause, and our senior year as we know it will have to make do.
About the Writer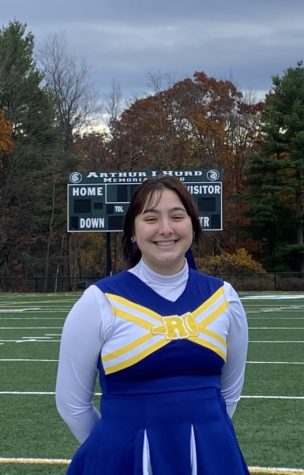 Regina Cerasuolo, Journalist
Regina Cerasuolo is currently a senior at Oakmont. She is part of Oakmont's drama club, and occasionally ping-pong club. She is an animal lover and helps...