Keep your dreams alive with bucket lists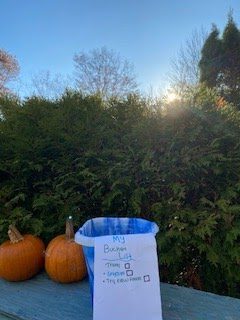 From time to time we all add something to our bucket lists. Everyone has their own unofficial ¨list¨ of goals they would like to accomplish in their lifetime. These could be as small as trying a new food, or as big as becoming the richest person alive. 
When forming a bucket list it is easy to jump into seemingly easy tasks to   accomplish in a lifetime. In a 2013 poll the most common task on peoples bucket list was to¨become a millionaire". This is no surprise, because becoming a millionaire is also on my bucket list. According to a USA Today poll, 83% of people have ¨finding true love¨ on their bucket lists. Personally the high ranking was a shock to me. Many other common bucket list items include:
Going on a wine tour in Napa- 53%

Reaching an ideal weight- 47% 

Seeing the Northern lights- 45%

Riding a hot air balloon- 45%

Going to the Super Bowl- 43%

Going on a safari- 45%

Swimming with dolphins- 39%
However, some people have more unusual things on their bucket lists.  After gathering data from Oakmont students, responses show the most common bucket list items greatest to least. 
Travelling 

Skydiving 

Trying new foods 
Luckily for anyone who has these on their bucket list, these are not hard to achieve in a lifetime. If you are interested in traveling to another country, Italy for example, the average price per person for a 14 day trip can range from $2395-$3895, according to ¨PerilloTours¨. There are many factors that can vary the price of a round trip such as: what country you are traveling to, how long your trip will last, accommodations, food, and activities. If you are traveling on a budget, keep prices that can easily be reduced in mind. Preparing store-bought meals instead of eating out, finding discounts on activities and airline tickets, and keeping your trip short as you need can save you some money on your trip.
If skydiving is something you take an interest in, you must meet these requirements: men must be under 220 lbs and women must be under 200 lbs, you must be over 18 years old, you must have photo identification, and no drugs or alcohol in your system. In Massachusetts, the most popular skydiving place is Boston Skydive Center. If looking to book a jump, you can go onto their website Boston SkyDiving Center or call the number they have listed. 
Boston Skydiving Center Tandem Prices 

Service 

Price Per Person

Tandem Skydiving

$235.00

Tandem Skydiving w/ Video and Pictures

$330.00

Student/Military Discount w/ valid ID, Tandem Skydive w/ Photos and Videos 

$305.000
Graph is from the Boston SkyDive Center Website.
Trying new foods can be as easy as going to your local grocery store and trying a new candy or drink, or as extravagant as travelling miles to try a new meal. The SoWa Open Market allows people to come together with artist studios, galleries, boutiques and vintage shops. The SoWa Market includes: an outdoor Beer Garden, live music, lawn games, DIY craft stations, and food trucks. The SoWa market is free to all and open to family, friends, and pets! To find out more about the SoWa market, click on this link. SoWa Open Market
Creating a bucket list is an easy and organized way to complete all of your goals. Your bucket list does not need to have big tasks. They can be anything you would like them to be, and that's why everyone should come up with their own! 
About the Writer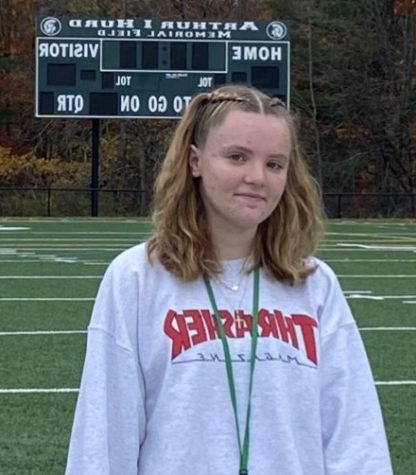 Sophie Miller, Journalist
Sophie Miller is currently a sophomore attending Oakmont. She enjoys sports, track, and lacrosse. She has dreams of going into the airforce and attending...