Black Friday Blues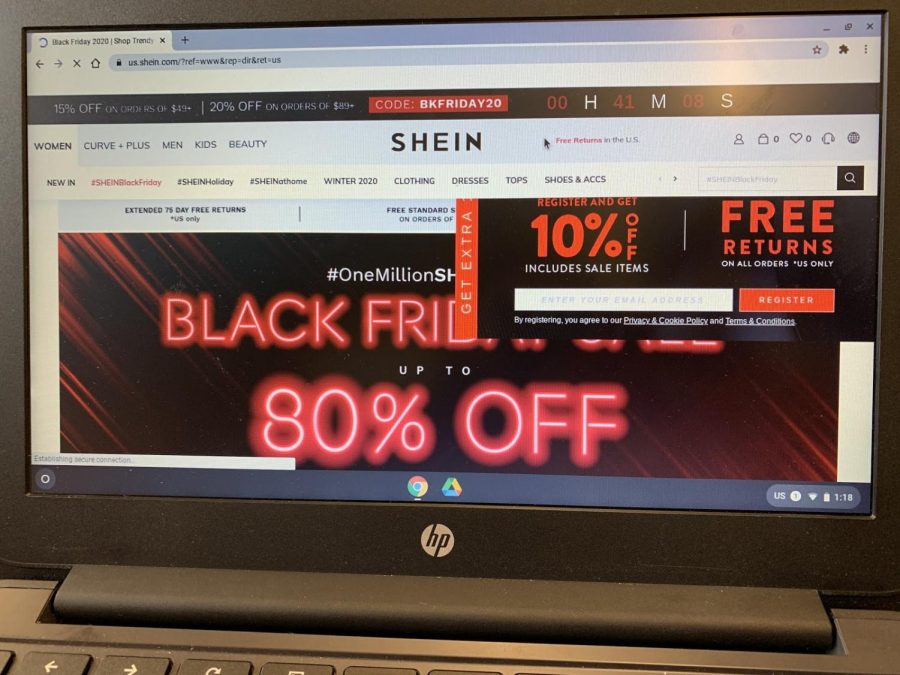 In past years, thousands of customers have waited for Black Friday to get the best deals of the year, and finish up all of their Christmas shopping. Raging shopping moms push through the aisles, and teens scarf down turkey just to get to the stores for 1 am. But will the mask mayhem and global pandemic ruin the shopping holiday? 
Lots of things must be taken into consideration such as the capacity limit of stores and social distancing – two things that are the opposite of Black Friday rituals. Lindsey LaFrance, a senior at Oakmont, as well as a Marshalls employee, worries about this upcoming retail catastrophe. LaFrance says, "Many customers refuse to wear a mask, and although the store allows 210 customers in the store at once, I think this might be overbearing for everyone." 
This isn't just Marshalls however. Think of large malls and huge factories that prior to COVID lured in tons of customers. It's hard to imagine how all these stores will be able to safely pull off a successful Black Friday. 
Some stores, including Walmart, have announced that they will not be open on Black Friday. They will begin to have deals online, and some in store, and began as early as  12am on November 4th. They offer tons of deals on electronics, toys, and many other items to continue their hope to sell lots of products. The stores that will be closed on Thanksgiving Day include Target, Best Buy, Gamestop, Kohls, Dick's Sporting Goods, JCPenney, and Bed Bath &Beyond. 
But not to fear, Cyber Monday is here! Regardless of many beloved stores not being open on Black Friday, it appears that online shopping will be the way to go this season. Stores are creating deals that are beginning in November, and going till December. This is an effort to attempt to keep shoppers out of the stores as much as possible, and to eliminate the spread of COVID. 
This Cyber Monday is going to  be filled with special deals that you won't want to  miss. According to blackfriday.com, these 2020 deals are starting now! Retail stores such as Macy's and Target are advertising deals up to 65% off. Check out Amazon for great deals on electronics and appliances, from $100 off your new Macbook to 30% off the popular LED lights. These deals are already beginning, however, they still are advertising that they will have greater deals on Cyber Monday, November 30th at 5pm. 
Some people are worrying that states will have to move back into past lockdown phases of virus control, leaving us with only the opportunity to online shop. Kinsale Carney, a senior at Oakmont and a super shopper, says, "I was happy to hear that Black Friday was off this year. If it was on, it would've caused an uprising in the pandemic, and now I won't have to rush to the stores for deals, I can just do it from my bed." 
Despite the major differences of this year's Black Friday, malls such as Solomon Pond will be open at 6 am, the Natick Mall opening at 7 am, and the Burlington Mall at 6 am as well. Due to the curfew, most malls will close at 9 pm on Black Friday. Our job is to use the online shopping methods to our advantage, in hopes that things will return to a sense of normalcy eventually. Until then, it is our advice to grab your wallets, computers, and Christmas lists, and hop online. Shop til ya drop! Or at least until your website crashes!