The Best Ways to Spread Holiday Cheer!
It's 2020, so obviously the holidays won't be as they usually are. Despite this, we can still find ways to brighten up the season for the family. The holiday season is all about giving and having a kind heart, and that won't stop this year. Here are the best ways to spread cheer in the final days before Christmas. 
Send Holiday Cards
We might not be able to see everyone in person, but that doesn't mean we can't send a card! Even just a small note can make someone's day, and make them feel like they are right there with you. 
Any card could work, you could buy one from the store and write your own special message or signature on it. Even better, consider making one yourself! It's always a little more special when a family member or friend opens a card you took the time to create. Most importantly, a homemade card allows you to add whatever you want on it. You can make it even more your own, or make it with things you know the person that's getting it will like. 
Since it's already close to Christmas, consider dropping off the card at the person's door or in their mailbox. That way, they'll be sure to open it at the right time! 
Sing/Play Holiday Songs
Whether you like the classics, pop, or country, there is definitely a Christmas song out there for you. From O' Holy Night to Rudolph the Red-Nosed Reindeer, almost everyone can jam out to at least one song. Some people, aka myself, might even find themselves singing until their voice cracks. 
If you have an alexa or amazon music, there are lots of selections and stations to choose from. Whatever one appeals to you most, play! There are also other options, such as the various stations playing carols on the radio, itunes, and many more. If you're really bold, karaoke is another fun one to do. 
So grab a family member, a friend, or just yourself and listen to those holiday tunes! You'll feel cheery, which can carry onto others, and really get into the season. 
Holiday Baking
C'mon, who doesn't like food? Baking is a must all the time, but especially during the holiday season. There are so many options to choose from, such as the classic sugar cookie, pies, crumbles, cakes and cupcakes. Of course, we can't forget our favorite, gingerbread men! 
Lots of families have their own recipes that are extremely special to them. If you know of any (and you know that they'll be a success), consider surprising someone by making one. If you aren't sure of any recipes, ask a family member or your parents. There are also a lot of helpful, and delicious recipes you can find online. Here is a link to help you on a baking journey, and the possible discovery of a hidden talent?
https://www.delish.com/holiday-recipes/christmas/g47/best-christmas-desserts/?slide=4
If you really, really can't cook, and you know who you are, there are also a lot of shows to watch! A good example is the Holiday Baking Championship, which has been running since 2014. What I'm trying to say is, whether it's making food, eating food, or watching people make food, you're sure to get into the spirit!
Watching Holiday Movies
Your a mean one, Mr. Grinch if you haven't watched ANY Christmas movie ever created. Christmas movies are possibly the best way to get into the mood,  whether it's the Polar Express, the Grinch, or, my personal favorite, Home Alone. If you aren't exactly sure what movie to watch, there are various channels that play them all December, like FreeForm.  
Grab your favorite slippers, snack, and blanket to feel relaxed. Curl up by the fire and be sure to feel cozy. In order to get the best out of a movie, you have to be totally comfortable. 
Just to make sure you're on the right Christmas track, here is a list of some of the best movies. 
https://badgerherald.com/artsetc/2020/11/30/the-top-ten-christmas-movies-of-all-time/
Holiday Giving
The best, and most important of them all, giving back. The holiday season usually gets us in the mood to give to others, so we have to embrace the feeling! 
This year, we probably can't go volunteer places or help in the ways that we usually do. But we can still give everywhere around us, even in our own home. Help out your family around the house by doing extra chores. Buy a gift for someone special. Ask your neighbor if they need help shoveling the driveway. Even something as simple as saying "Happy Holidays" to someone can be giving, giving them happiness. 
If you know of any places that are still accepting donations (food, help, etc.) consider reaching out. Just the satisfaction of knowing you helped others, and knowing you made a difference, even in a small way, can go the distance. 
Bonus: Outdoor Activities
This winter,  don't forget to get active. Oftentimes we don't really want to go out in the cold, but there are still so many activities to do. Skiing, snowboarding, and ice skating are always popular. Also remember, you are never too old to go sledding or build a snowman! 
A lot of families also go to tree farms and pick out their trees together. You can also go snowshoeing. Snowshoeing is something you can do in a lot of places, as long as there's snow down obviously. Whether it's in a field, or on Wachusett Mountain, you're sure to have a blast! 
Nowadays, it's even more important to have cheer in the air. So fill up others and bring on the merry, because the holidays are still worth celebrating!
Leave a Comment
About the Contributor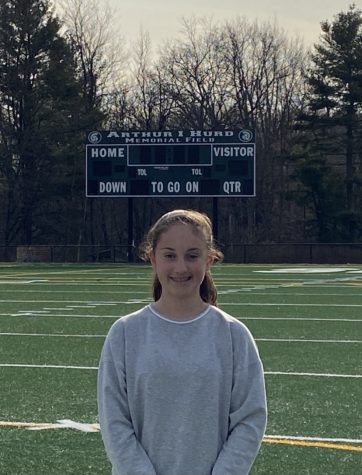 McKinley Chabot, Administrator
McKinley Chabot is a freshman journalism staff administrator. She is new to The Oakmonitor but is already enjoying it and contributing as an editor and...