The Dunkin 'sugarplum' macchiato
Sugarplum: a fabled flavor unknown to many in terms of true taste. However, during these holiday times, Dunkin' generously brought this mystic flavor to life in their new 'Sugarplum Macchiato'. Thus, the door has been open to evaluating this 'special' drink. Below, an infographic is displayed relating to the overall grade and evaluation of this macchiato by yours sincerely,  Santino M.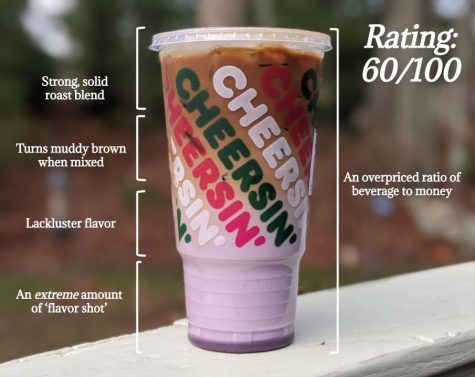 In conclusion, with respect to the evaluation, this new beverage is a disappointment. $4.00 for a small (tax included in this calculation), this 'sugar plum macchiato' radiates extremely overpriced ratios in terms of the amount of drink you get and the price you pay. Now, is this drink undrinkable? No. However, it would be a wiser choice for the reader to not buy this overpriced, over-popular consumable, rather, buy a normal coffee or bring a water bottle with you when you leave the radius of your house.