The Best Small Towns in America to Visit
They may be random, they may be far out, but they're America's small towns, and they're worth giving a second glance. Oftentimes, we get so distracted by the big city lights and well-known attractions, that we forget about the little guys, even when they have just as much to offer. All over the U.S., we can find these hidden-gems, make-you-want-to-stay-forever kinds of places. Here are some of the best small towns in America, and what you can do in them. 
Carmel, California
Carmel, also known as Carmel-By-The-Sea, might just be the definition of charming. This little town is located on the Monterey Peninsula of California, and about 120 miles south of San Francisco. What makes it even better is that only 3,859 people live there. 
The quaint little town boasts gorgeous views, not just of the ocean, but of the beautiful Victorian buildings and storybook cottages that you can find in the area. Hiking is a must when you visit, as Carmel is very walkable. Some of the best trails include Mission Trail Park and Carmel Meadows trailhead. If you aren't as into hiking, but still would like some sun, check out Carmel beach, or Carmel River State Beach. For golfers, the iconic Pebble Beach is right next to Carmel. 
One of the most popular things to do in Carmel is shopping! The town has many outdoor malls as well as little boutiques. The most popular road to shop on is Ocean Avenue, but others, such as Dolores Street, are also shopping hubs. What's even better? Most of the shops are dog friendly! Carmel is dog heaven and has many off-leash areas for your pet to run. 
According to the former mayor, actor Clint Eastwood, Carmel is not a party town. It's a place to hang out with friends and family, as well as unwind. In general, the entire town is calm, friendly, and downright gorgeous. I don't know about you, but I could get on a plane today! 
Camden, Maine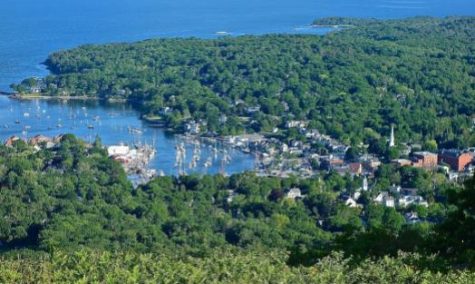 We've already gotten a beach town on the west coast, so why not one a little closer to home? Camden is located on the coast of Maine, right next to Rockport, only about 40 miles from Augusta. Similar to Carmel, the population is small, with 4,850 people calling it home. 
There are a lot of things to do for the outdoor at heart people. For example, Camden Hills State Park, consisting of 5,700 beautiful acres. The park boasts incredible hiking such as Mount Battie, which is only about 1.5 miles out and back, and two hours in total. If you don't feel like hiking, you can even drive up free of charge. However you get there, make sure to check out the mountain's breathtaking views of the harbor and bay. On a clear day, you can even catch a glimpse of Cadillac Mountain and Acadia National Park! 
Of course, it's Maine, so Camden's beaches have to be good. For a beach right in town, head to Laite Memorial beach. Located right on the harbor, the beach offers swimming with scenic views. There is also a picnic area with grills, a playground for kids, and public restrooms. If you'd like to do a little more exploring around the area, you could visit Birch Point State Beach or Crescent Beach, in Owls Head. 
If you would prefer a nice, small freshwater beach, try Barret's Cove right in town. Located on Megunticook Lake, it offers easy access parking and picnic areas. There are also a lot of incredible restaurants in Camden, such as Fresh & Co, Oliver's Bistro, and 40 paper. Remember, Camden isn't a far drive, and it's definitely worth a visit. 
Mancos, Colorado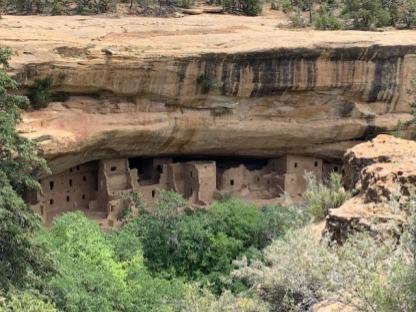 Colorado really is one big picture, so it's no surprise that one of it's towns made it onto the list. Mancos is a little different, however. It's not the typical ski town, or a mountain getaway where the wealthy reside. Mancos is known for art and culture, authentic living, and being located right next to Mesa Verde National Park. The population, a slim 1,627 people, and a few cows and horses. 
Personally, I can vouch for this town. My family and I took a trip to Colorado, and got to experience some amazing locations. Mesa Verde National Park was one of these. A park known for its well preserved Puebloan dwellings, one-of-a-kind finds, and rich history, if you're in Colorado, you absolutely cannot miss it. 
At the park, you can choose to explore yourself around the rim and museums, or take tours. Tours offer more, in-depth learning, and they make you feel like you are actually back in time. According to the National Park Service, there are two dwellings, Cliff Palace and Long House, available for tour in 2021. There are also more Backcountry hikes and Special tours available. Cliff dwellings are closed in the winter and early spring, so summer or fall is your best bet to go. 
But it's not just Mesa Verde that makes Mancos special. There are many places to eat, such as the delicious Absolute Bakery and Cafe, and Olio Restaurant. Possibly what really makes the town, however, is the galleries. Artisans of Mancos is one of these, and according to their website, they are, " an artist owned and managed cooperative. Up to twenty fine artists not only display their art, but share in the daily operations of the gallery. There is always an artist available to discuss the art found in the gallery!" All in all, this country town is truly a one-in-a-million find. 
Whitefish, Montana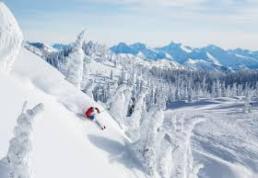 Mountain living is definitely welcomed in Whitefish. It's a ski town in the Northern Rocky Mountains of Montana, and right at the edge of the famous Glacier National park. With a population on the higher side for this list, at 7,714, some might not think this could qualify as a small town. But the town still gives off a total-wilderness vibe that we don't get to experience that often. 
Glacier National Park is a bucket-list adventure. With over 700 miles of trails, according to nps.gov, the area is a hiking paradise. Historic chalets and lodges line the area, and the Going-To-The-Sun Road is listed as one of the most scenic drives in all of America. It's 50 miles long, filled with twists and turns over the continental divide, and the main road into the park. Depending on the traffic, about two hours is the expected length of the entire road. It's only open in the summer, as its name and location suggests, Glacier National Park can get pretty snowy. 
Some hiking trails to look for in Glacier include Avalanche Lake, Hidden Lake Overlook, Highline Trail, and Apikuni Falls. 
Besides the nearby Glacier, Whitefish is also a hopping ski area. Whitefish Mountain resort is located here, and has skiing for all abilities. With 102 trails on this massive mountain, boredom is highly unlikely. Mountain biking and hiking are also available at the resort. So, experience whitefish for yourself, you truly won't regret it!
Eureka Springs, Arkansas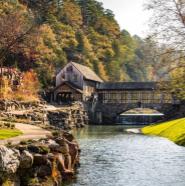 This town is also mountainous, but it's definitely a little different. Nestled deep in the Ozark mountains, Eureka Springs is known for the Victorian buildings of its historic district, shopping, and outdoor adventure. The population of this town is just under 2,000 people, so it surely makes a quiet getaway. 
There are lots of things in Eureka Springs that are surely eye-catching. For example, Blue Spring Heritage Center. This area is composed of beautiful gardens, local history, and a large natural spring. Blue Springs history is on full display throughout the center, with historical artifacts, exhibits, and even the remnants of an old mill that was once powered by the moving water, according to planetware.com. 
For an even bigger taste of history, consider visiting the Eureka Springs and North Arkansas railroad company. The historic depot and passenger line makes you feel like you were there when the rail service arrived in the area in 1883. When you go, make sure to hit one of the scheduled rides. According to the railway website, they have an excursion train and dining car. With a 1940 era diesel locomotive, the railway is a must to include in your trip. 
Onyx Cave is another incredible spot to stop, and offers the opportunity to see amazing cave features and wildlife. Being relatively small, you can walk through the cave easily, and it only takes about 30 minutes. 
Obviously, this guide only scratches the surface of these exciting locations, let alone all the beauty America has to offer. Even though it might be hard to travel right now, it's never too early to start planning a vacation. Think about where you want to go, and start writing that bucket list, adventure is waiting!
Leave a Comment
About the Contributor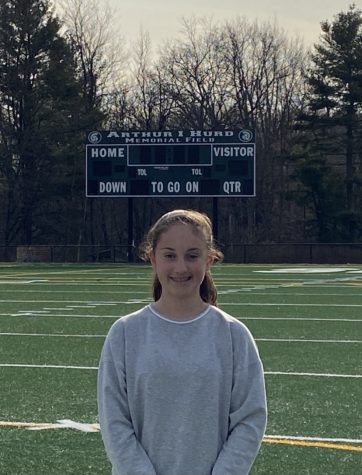 McKinley Chabot, Administrator
McKinley Chabot is a freshman journalism staff administrator. She is new to The Oakmonitor but is already enjoying it and contributing as an editor and...