3 Easy Desserts for the Sweet Moments of February
As college acceptances are rolling out, the second semester is beginning, and Valentine's Day is coming up, you're going to want something to celebrate with! So cheers to the good moments. Here are 3 easy desserts for those who may or may not be good at baking or cooking! (It's okay, even if you're the kind of person to burn water, I won't tell.)
For the chocolate lover: Homemade Butterfinger Bites
Microwave candy corn on high for 30 seconds; stir. Cook in 15-second intervals until melted; stir until smooth. 

Add peanut butter; microwave mixture, stirring 3 times, until smooth, 45-60 seconds.

Gently shape teaspoonfuls of mixture into balls (if mixture becomes crumbly, reheat for 15-20 seconds). Place on waxed paper; let stand until set. 

In a microwave, melt chocolate chips and oil; stir until smooth. Dip balls in chocolate mixture, allowing excess to drip off. Place on waxed paper; let stand until set.
For the fruit lover: Mango Cheesecake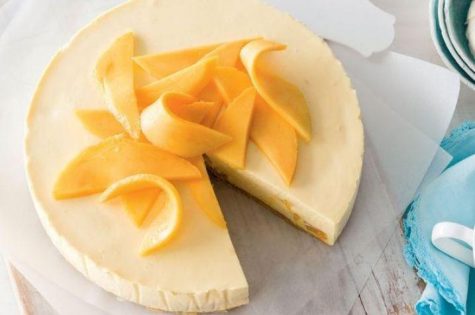 Grease a 9 in-round springform cake pan. Line the sides with parchment paper, cutting enough so the paper is about ½ an inch above the top of the pan.

Place water in a microwave-safe bowl (the amount of water will be determined by your gelatine's brand and packaging). Sprinkle over gelatine. Microwave on HIGH for 20 to 30 seconds or until gelatine is dissolved, stirring halfway through cooking. 

Set aside to cool.

Preheat oven to 270°F.

Crush up or (in a food processor) blend ⅝ cups of graham crackers into fine crumbs. Add ⅜ cup of melted butter. Combine the butter and graham cracker crumbs and mix well until it's all incorporated. 

Press the mixture into the bottom of your cake pan, about ¼-½ an inch thick.

Bake at 270°F for 8-10 minutes, then put into the fridge to cool completely.

In a mixer or bowl, whip 4 cups (32 oz) of cream cheese, ⅔ cup of sugar and half of a diced mango until smooth and combined with a paddle attachment (not the whisk or dough hook one). 

Add 1 ¼ cups heavy cream. Mix for 30 seconds or until well combined. 

While continuing to mix, gradually add your cooled gelatine mixture, and mix until combined. Transfer to a separate bowl. Fold in remaining diced mango. Pour over your cooled graham cracker crust. Refrigerate overnight or until set.

Serve chilled cheesecake topped with sliced mango.
For the breakfast lover: Waffle Dippers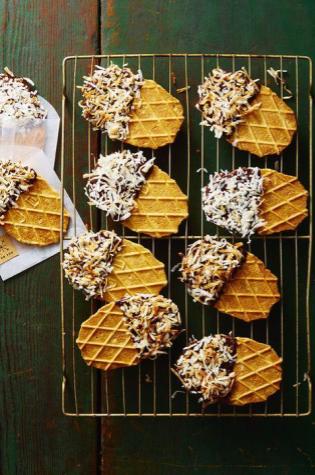 (Image from Good Housekeeping's "No-bake waffle dippers" recipe)
Toast and cut some pre-made waffles (or you can make your own if you have a waffle iron!) 

Cut the crispy waffles into sticks (about the size of french toast sticks)

Grab some pretzels, or really anything you want to use as a topping, put it into a bag and crush it up (unless you're using sprinkles)

Melt either candy melts, your favorite chocolate, or some marshmallows in a bowl

Dip the crispy waffles halfway into your melted down sweets and then sprinkle them with your toppings 

Let cool in the fridge until your chocolate/candy melt/marshmallow coating has set and solidified.

Enjoy!
Leave a Comment
About the Contributor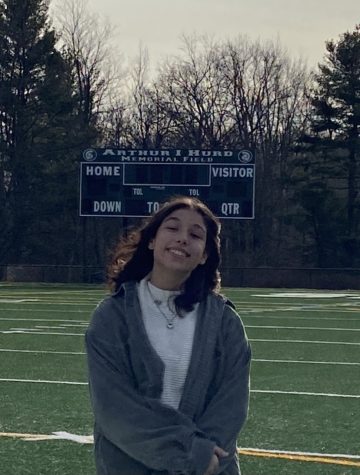 Rachel Courtenay, Journalist
Rachel is currently a senior at Oakmont who is a part of the Art Club, NAHS, and Colorguard! She loves to go on drives, listen to music, and experiment...