A Day in the life of an Extended Day staff member
A Day in the Life of an Extended Day Program staff member
BY Ryn Smith
Extended Day Explained:
Pretty much everyone here knows about the Ashburnham/Westminster Extended Day Program for local elementary school students.  But, if you don't, here's some information on what we do.  The Extended Day Program is an after-school program where elementary students stay after school hours. Often because their parents aren't home, or working, etc.  The Extended Day program hours run from 3:00 pm to 5:30 pm. At the Extended Day program, we make sure our kids have fun!  We take attendance, eat snacks, and give them a little time to settle in.  Then, the fun starts! 
Typical Day:
  A typical day at Extended Day consists of giving the kids a snack, making sure they have fun, and helping them if they need it!  This is what a normal schedule looks like.  After they call all the kids down to the gym for Extended Day, they all have a few minutes to sit down on the bleachers, then a staff member will walk around, say hello,  and take attendance. After attendance is taken, some of the staff will walk around the gym as more staff are arriving and watch the kids while they play around the gym for a bit.  
Then, after they've all got their energy out, we separate the students by grade, so there is enough staff watching them all.  Once all the kids get settled in the cafe where they were moved to, we would normally ask if they have any homework.  Which would often be followed by a no.  Then one of my co-workers would say "Are you guys lying?" Then they would insist they aren't. So, some who do need time work can, and with the others, we just move on.  A couple of staff would walk around and give everyone a snack if they wanted it.  Then shortly after, we separate the grades and continue on.
My Highlight:
So that leaves me with my part as an Extended Day staff member is to watch the kids and do activities with them.  At first, I work with all the grades, but lately I've been more with the 4th and 5th graders. I really enjoy them. They are really funny and outgoing.  They affectionately and comically like to rename me and my staff with alternate names.  Honestly, they are great to work with and like to play dodgeball and Pac-man (a maze-like game of tag).
The first day, I worked with the kindergarteners, after they called all the kids down to the cafe, I went around and took attendance.  Then after attendance was taken, I walked around and gave all the kids a snack and checked in on them  Then, the other staff members and I took all the kids outside to the playground and played with the kids here and there, and also talked to my co-workers.  I would occasionally walk a few kids inside, if they needed to go to the bathroom or get anything from their bags, or if their parents were there to pick them up.  We stayed outside with the kids for a while.  Then we went back inside and did activities with the kids as more parents were coming to pick them up.  
I walked around, then saw a little girl doing a puzzle by herself at a table and sat down with her.  When I sat next to her, I asked her what her name was. She told me her name was Emma.  Then she asked me if I could help her with the puzzle.  I said that I could definitely help her, then we started doing the puzzle together.  Not too long after that, more parents were coming, and kids were slowly leaving to go home.  Emma's parents came to pick her up not too long after.  Soon after she left, it was nearly the time that my shift ended, 5:30 pm.  There were only a few kids left, maybe like 4 or 5.  So as the numbers started dropping, I helped my co-workers pick up the games and stuff left on the tables. Then we cleaned them with disinfectant spray and paper towels. After that, before we knew it, it was time to go home for the night.  I really like this program. I love working with kids and working there. I've been looking for a job and this one is a really good one to start off.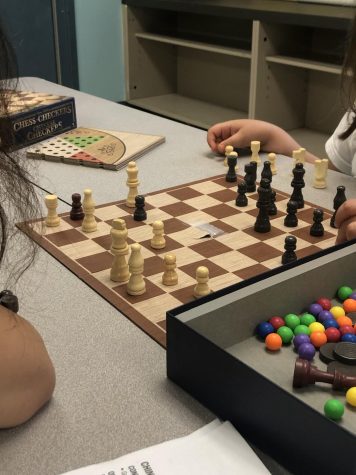 Leave a Comment
About the Contributor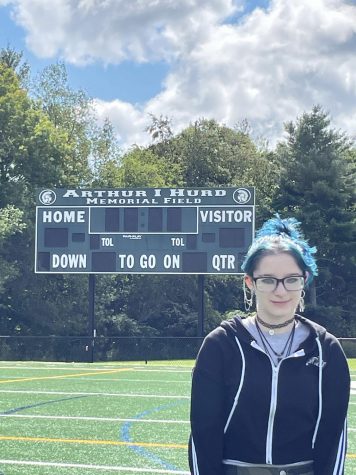 Ryn Smith, Reporter
Ryn Smith is currently a freshman at Oakmont.  This is their first year of journalism.  They love writing and are good at it too.  After school they...