G C 's Top 5 Christmas movies
G C 's Top 5 Christmas movies
By Gianna Caforio
A Christmas Story
You've probably heard of the phrase "You'll shoot your eye out!" sometime around Christmas. It is a classic quote from the movie A Christmas Story starring Peter Billingsley, Melinda Dillion, and Darren McGavin. It features a young boy named Ralphie in the 1940's, who attempts to convince not only his parents, but also his teacher and Santa to buy him a Red Ryder BB Gun for Christmas. Though, none of them think it is a good idea. It was directed by Bob Clark in 1983. Since it is rated PG, it is a great, funny movie for the whole family. 
     2. Elf
Always a family favorite is the movie Elf. It was directed by Jon Favreu in 2003, rated PG, and stars Will Ferrell, James Caan, and Bob Newhart. When an oversized elf finds out he's really a human, he travels to NYC to find his biological dad. On the other hand, his dad doesn't even know he exists and does not have any Christmas spirit. It is funny, eventful, and definitely a must-watch. 
    3. The Polar Express
Have you ever thought about what Santa's workshop looks like? You can see it in the movie The Polar Express. It is an awesome animation that is rated G and made in 2004, that features the voice of Tom Hanks and Daryl Sabara. When a boy sees a mysterious train outside his window, he decides to explore. He is invited on the train going to the North Pole along with several other children. It is an intriguing and fun-filled movie that is rated G and directed by Robert Zemeckis. 
     4.  How the Grinch Stole Christmas
When a big, green, trouble-seeking man doesn't get his way on Christmas, he decides to ruin it for a whole town. Despite that, a cheerful young girl still manages to see the love he has in his heart. In case you didn't know already, the movie is How the Grinch Stole Christmas. This movie stars Jim Carey and Taylor Momsen, and was directed by Ron Howard, and is rated PG. Interestingly, it is based on the book by the famous children's author Dr. Suess. 
    5. A Charlie Brown Christmas
If you are looking for a short movie to get you in the holiday spirit, A Charlie Brown Christmas is just the movie for you. It is just a short 25 minutes and rated TV-G. Also, it was directed by Bill Melendez, and written by Charles M. Schulz. When a young boy, Charlie Brown, gets upset with the commercialism around him, he decides to find the true meaning of Christmas.
Leave a Comment
About the Writer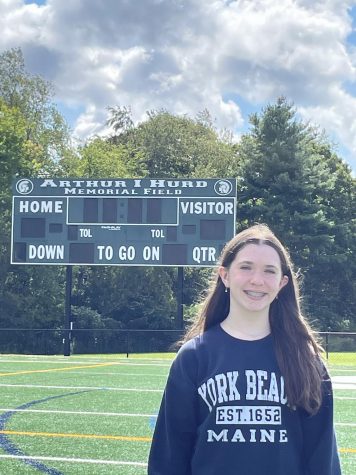 Gianna Caforio, Reporter
Gianna Caforio, Class of 2025, is a journalist for the Oakmonitor. At Oakmont she is involved in S.A.F.E., Class Office (secretary), friends club, and...