Mask Mandate Ends at Oakmont
The statewide mask mandate for all Massachusetts K-12 schools expired, allowing school districts to make their own rules and regulations, just in time for the student's return from February break on Monday the 28th. The Ashburnham-Westminster School District, like many other districts, chose to go "mask optional", leaving the decision up to individual families and students. 
While some speculation was made regarding how many students and staff would and wouldn't continue wearing masks, the one clear message is that all students and staff would respect each other's decision. After a week of mask optional school, it seems that everybody has respected each other's personal comfort levels. In this instance, the students and staff of Oakmont Regional High School have successfully established an inclusive and judge free environment for all, regarding masks.  
The Oakmonitor staff asked Oakmont students for their opinion on the decision to go "mask optional". Here are several of the responses:
"I'm happy that we don't have to wear them and we can finally see people's faces. It feels more normal." 

"I don't know how to feel about it yet, I just think it's weird to finally see people's faces." 

"I absolutely love it, I wake up happier everyday."

"It's very worrisome and I feel masks should come back until numbers die down."

"I think it's great because I feel that masks should be a choice, or used as needed."

"I hoped that it would still be in place until the week after vacation." 

"I am really excited. I haven't been in school without a mask since the 8th grade and it makes things feel normal again." 

"I like not wearing a mask, but it did not seem wise to lift it after school break." 

"I'm really happy they've listened to families and so far the numbers are looking good and not spiking, so I'm really happy."

"I personally think it's harmful. There are more people who are affected by this than the CDC lets on. Lifting masks puts those with disabilities, chronic illnesses, and autoimmune deficiencies at risk."
Leave a Comment
About the Contributor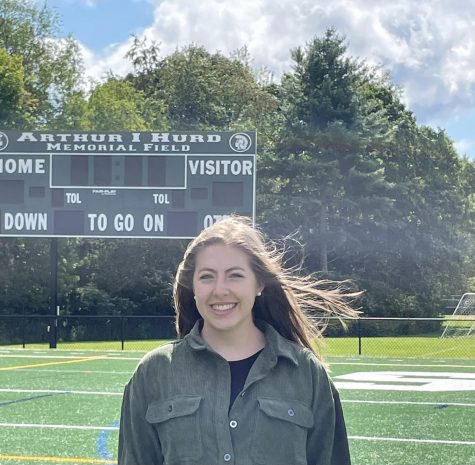 Delaney Taylor, Editor In-Chief
Delaney Taylor is currently a senior here at ORHS, as she is a member of the Class of 2023. Delaney has served as the editor of The Oakmonitor for the...