Oakmont keeps a pulse on the Russia and Ukraine situation
The two countries of Russia and Ukraine have been at odds for decades. Russia held military and political control over Ukraine until the end of the Cold War and the collapse of the Soviet Union in 1991. Since then, Ukraine and its citizens have flourished, economically and socially, under the rule of a democratic government. 
In early February of 2022, Russian President Vladimir Putin stationed tens of thousands of troops along the Russia-Ukraine border, causing panic around the world. Politicians worldwide spoke up against the actions of Putin, asking him to leave Ukraine alone. 
Then, on February 24th Putin commanded his Russian army to invade Ukraine, causing many Ukranians to flee to bordering countries, such as Poland and Romania. Putin claims that Ukraine has always been a part of Russia, and that the two countries should be combined, discarding the country of Ukraine altogether. 
Many Oakmont teachers have discussed and explained this topic with their classes, as have some of the Oakmont clubs, including the Debate Club and the Political Discussions Club. Several history teachers have taken this 'teaching moment' opportunity.
"We typically talk about it on Fridays – the day we talk about the news for the week, or when students bring it up, I'm surprised it's not a bigger issue for the the kids," mentioned Dana Altobelli a history teacher at ORHS. 
In a recent random homeroom poll of Oakmont students, The Oakmonitor found that out of 26 students only 3 students felt that they were barely informed about the Russia and Ukraine situation, while the other 23 students felt that they were either moderately or very informed on the topic.
In order to get a better understanding of the Oakmont students' viewpoints on the Russia and Ukraine conflict, The Oakmonitor asked for some brief quotes, and here are the responses:
"The situation makes me fearful for what is to come."

"I think that it's great that so many countries are helping Ukraine and advocating for them against Russia."

"I feel really bad about what is going on and I don't understand why Putin wants to expand Russia instead of keeping peace."

"It's unfortunate and devastating. But be mindful that what we read and see is not always true or accurate. We should respect and consider everyone involved and affected." 

"I think it is sad that Putin is killing innocent people to gain more power." 
As the conflict continues and seems to be intensifying, it seems Oakmont will continue to learn so much about world diplomacy, democracy, the power of leaders, as well as the power of nationalism.
Leave a Comment
About the Contributor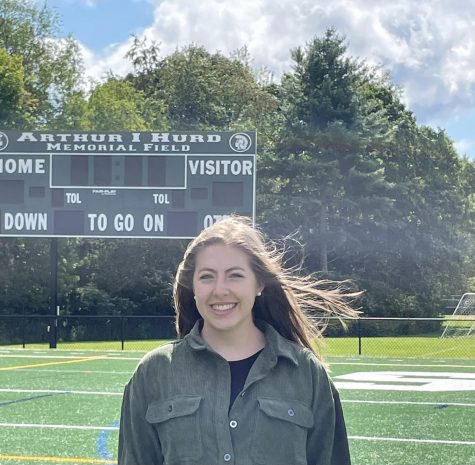 Delaney Taylor, Editor In-Chief
Delaney Taylor is currently a senior here at ORHS, as she is a member of the Class of 2023. Delaney has served as the editor of The Oakmonitor for the...