Three historic NBA trendsetters: J, Magic, Curry
Throughout NBA history there's a lot of tradition that's passed down through generations to keep the beloved game alive. Every so often there is a player that breaks that loop and changes the game. These basketball 'greats' can be named by the dozen, but just three stand out to me. These superstars are none other than Julius (Dr. J) Erving, Earvin (Magic) Johnson, and Stephen Curry.
Dr. J was a breed of human, like no other. He could slam the ball like it was nobody's business. This legend started his NBA career with the Philadelphia 76ers in 1977 and played with them until 1987. He has 1 championship and won MVP in 1981, breaking the chain of 'Bigs' winning the award, creating a future of predominantly guards as winners. Dr. J created a huge shift towards fast guards dominating the game. Basketball used to be a game filled with monstrous 'bigs' that could easily terrorize a team. Once Dr. J was uncaged, he wreaked havoc throughout the paint, and paved the way for "Flashy dunks". His high-flying and above-the-rim talent were some of the greatest spectacles to see. From windmills to posterizations, this man dazzled the league with his talent, including the first person to dunk from the free-throw line. After spewing with style, Dr. J helped the league regain its popularity after signing with the Sixers. The NBA was saved.  Dr. J's newfound attention as a guard possibly helped pave paths for players like Magic Johnson and even MJ.
Enter Magic Johson, standing at 6'9",  tormented the league with the Lakers from 1980 to 1996, winning 5 Championships and 3 MVPs. Magic helped manifest Jerry Buss's idea of the Showtime Lakers by dropping no-look dimes and scoring like it was a child's game. The problem here was: guards weren't supposed to be 6'9", guards weren't supposed to jump center in the finals, guards weren't supposed to post up big men and drop buckets on their heads. Magic helped break the "position barrier" and brought no reason for having centers or small forwards. Fast forward to 2022, we have no set positions, only players with strengths, like Giannis or Lebron. Like Dr. J, Magic brought more popularity to the league with his flair, personality, and superstar qualities that everyone adores. Magic's style helped contribute to the uprising of shooting deeper and more often.
A concept even my little sister understands… 3>2, the building block to Curry's legacy. Steph Curry was influenced to pave his path and style into the NBA with the art of shooting, which he knows all too well. Curry is currently playing with the Golden State Warriors and has 3 championship wins and 2 MVPs. When Curry was first drafted into the league in 2009 the average 3-point attempts by a team per game was 18. Once Curry started to pop off and had a plethora of talent on his team, the average was raised to 32 per game by 2019. Curry has an unmatchable talent. This individual is an absolute menace to guard. Teams triple-team him and he still can rain buckets like it's a hurricane. Curry even averaged 32 ppg back in 2020. He also broke the record of most threes made. Curry changed the culture of basketball and spectators of the game. Nearly every kid has a Curry jersey and has started shooting 3s religiously. He has inspired thousands to play like him and introduced a new generation of athletes to the game of 3s. Curry created a new way to play basketball and the game doesn't seem like it wants to change.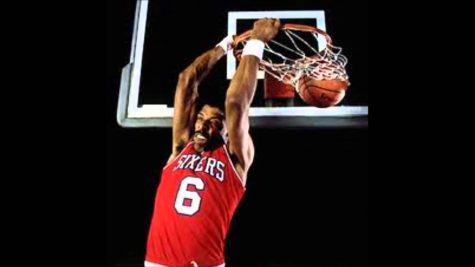 Leave a Comment