Price and Programs Key in Oakmont Seniors' College Decision Making
When you think of senior year, you think of all of the important, "picture perfect" moments: maybe winning the homecoming football game, getting ready for your last prom, or throwing your graduation cap in the air.
Most of all, you think of the realization that one chapter of your life has closed, and another has opened. While this may be bittersweet for some, others are eagerly awaiting their next adventure. 
One thing you may not think of as a "picture perfect" senior year moment is the college application and decision process. 
Writing a perfect college essay, crushing the SAT's, keeping your grades up, all of these tasks seem so daunting. But, before you can worry about the appeal of your application, you have to decide what colleges to apply to.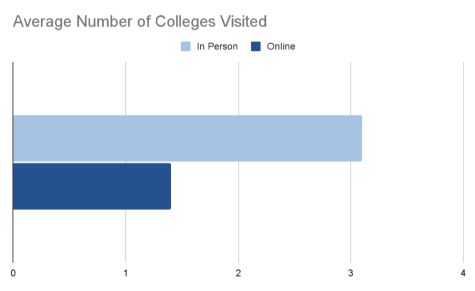 With over 4,313 colleges to choose from within the United States, seniors are up for a real challenge in choosing the right colleges to even look into. The Oakmonitor conducted a survey among Oakmont Regional High School seniors. We found that on average, Oakmont students toured 3 colleges in person and 1-2 online. 
Mrs. Amy Dubovick, one of the school counselors at ORHS, added an interesting comment, "I'm surprised that the average number of colleges visited is so low because we really encourage students to visit as many campuses as possible." 
Of course, the pandemic affected the number of college tours went on by students, but it also affected the college search process altogether. 
"All the academic program information was online, and for me, the tour was mainly for the campus vibe and seeing if I could see myself there," commented senior Courtney Raymond, who is attending Fairfield University for nursing in the fall. 
According to The College Board, the majority of high school seniors tour 5-6 colleges and apply to 5-8 colleges. It's recommended that students apply to 1 or 2 safety schools, 2 target schools, and 1 or 2 reach schools. While many students apply to only 1 or 2 colleges altogether, others may apply to up to 15 colleges. 
Once the colleges begin to send out their acceptances, students are up for yet another difficult decision. Though this time, it's the 'Big Decision'. 
Of course, there are some seniors that know exactly what college is perfect for them well before applications are due, but others have a hard time deciding on which college they should attend even after the acceptances roll in.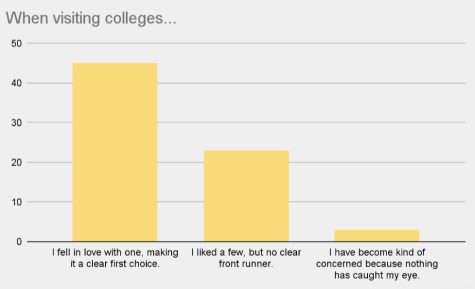 In the same Oakmonitor survey mentioned above, we found that 64% of students answered, "I fell in love with one college, making it a clear first choice (price aside)." 32% of students answered, "I liked a few colleges, but no clear front runner."
On an encouraging note, only 4% of students were "somewhat concerned because nothing had caught their attention." 
When students do struggle with making the final decision on which college to go to, there are some tips on how to make that choice easier. 
"If you've been accepted to multiple schools and you're really not sure on which one to attend, definitely go to the Accepted Student Days", Dubovick advised.
The majority of colleges hold accepted student days throughout the months of February, March, and April after they have decided on which students to accept. 
During these events, accepted students can attend brief tours, informational sessions, and most importantly, ask any questions regarding the campus, housing, finances, and academics of the college. 
Another way to make the tough decision on which college to attend is to compare and contrast the financial aid packages offered. For example, if you've been accepted into two schools where you think you'll be happy, and one costs significantly less money, go with that school to avoid accumulating debt.
Peyton Collins, an Oakmont senior, is headed off to the University of Massachusetts to study nursing in the fall. Although she's very excited, UMASS is not the college she expected to end up at. 
"I wanted to go to Clemson, because I didn't want to be like everyone else, but they asked for a ridiculous amount of money, so I decided to go to UMASS for a similar, maybe even better degree. I feel like getting into the UMASS nursing program is a big deal, and I got many state and local grants/ scholarships, which Clemson couldn't match," Peyton explained. 
There are so many different factors that attribute to a student's interest in a college. One college may have a beautiful campus, and another may have the best price around, but seniors really need to think about what factors are the most important to them and their future plans. 
The Oakmonitor also asked the seniors surveyed what 2-3 factors attributed to their final college decision the most. The options included campus size/ student population, location/ setting, distance from home, actual price, campus vibe, parent's/ counseling advice, academic programs, athletics/ extracurricular, and reputation.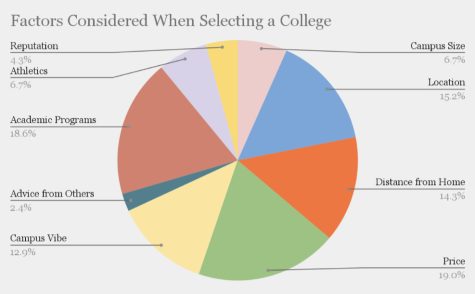 As seen in the pie chart located to the right, the vast majority of students' college decisions weighed heavily on the academic programs and price point that a college has to offer. 40 students selected the price option, while 39 students chose the academic programs option. 
Location, distance from home, and campus vibe were also very important to the seniors surveyed. Surprisingly the campus size, athletics and extracurriculars, reputation, and advice from others were the least important factors to seniors when selecting a college. 
"I choose UMASS Boston mainly because of the location. The price was also affordable, for a school in Boston. UMASS Boston also has an internship program for business students, which is a great opportunity," discussed, senior Katelyn Schubmehl. 
Mrs. Dubovick agreed with the majority of the data provided by the survey, but she also mentioned that for many students who have a very broad idea of what they would like to study in college, price and location are typically the driving factors for them when making their college decision. 
Leave a Comment
About the Contributor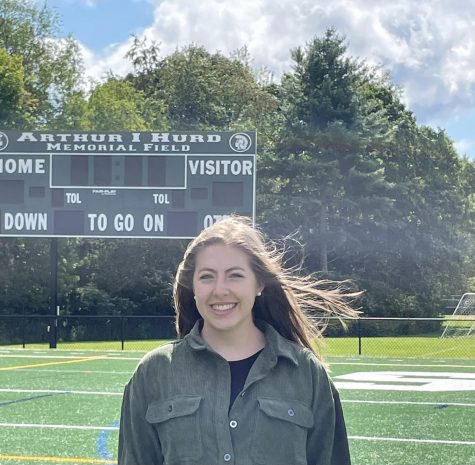 Delaney Taylor, Editor In-Chief
Delaney Taylor is currently a senior here at ORHS, as she is a member of the Class of 2023. Delaney has served as the editor of The Oakmonitor for the...