Oakmont Cheer Is Making A Comeback
With the fall season in full swing we have been able to take a look at all of our fall programs/sports. One sport that we haven't talked about yet is our Cheer team! History teacher Ms. Erin Bergin is the new head coach. Ms. Bergin cheered back in high school. With 27 new members of the cheerleading squad, spirits are high! When asked about how she feels the season will go Bergin responded with, "The team is going to do great! We are in the process of rebuilding from the ground up, but there is an air of positivity. The athletes are willing to learn and put a lot of effort in and focus on strengthening themselves." Positive words from a coach makes the team stronger. 
When asking the team what they are most excited for this season, Freshman Guliana Cucchi says " I'm excited to start stunting and work on my jumps". Senior Carly Allen states "I am excited to bring more spirit into Oakmont and make new friends on the team!." Freshman Sofi Davidson tells us she is excited to create a new bond with girls she never thought she would talk to. "I look forward to creating a sisterhood with my teammates." 
With our first home football game coming up this the team is excited to show off what they have been working on. Coach Bergin states "They are a little nervous, but I know that they are going to do great. That will change when they get out there and are bringing energy to the sidelines."
We are all super excited to see what the team has in store this season!
Leave a Comment
About the Writer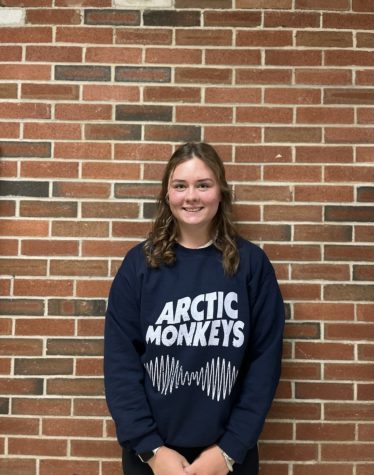 Nola Patty, Photographer/Sports Editor
Nola Patty is a part of the Class of 2024 at Oakmont Regional High School. This is her second year being a part of The Oakmonitor. Nola is a member of...