Club Spotlight: Oakmont Environmental Association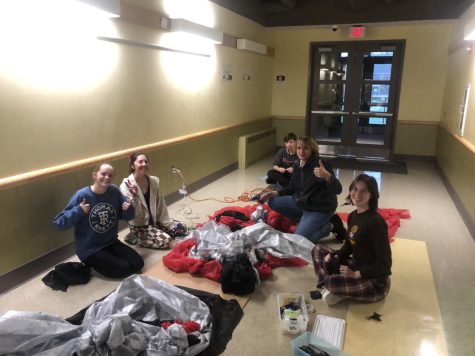 OEA, short for Oakmont Environmental Association, has a whopping five members this year! The club sets up in Mr. Kostich's room on Wednesday's after school, the absolute last room in the 600 wing across from Ms. Brown's! So far this year, OEA has created posters for Homecoming to encourage people to recycle their plastic cups, and currently OEA is working on a huge poster made from upcycled material from Homecoming called gossamer.
OEA is in dire need of members. There are three juniors and two sophomores who are currently members, but only five people is a very small amount. OEA is a fun and welcome place for anyone interested in joining, and we hope to welcome new members in the coming weeks! It's very chill and we hope to collaborate with Art Club very soon with the leftover gossamer we will have.
If you're interested in putting peanut butter on pine cones and hammering nails to attach those pine cones to trees, join OEA! We like having fun and contributing to helping the wildlife and the environment in our area! If you or a friend is interested in OEA, just show up to one of our meetings!
Some of our goals include starting a recycling program throughout the school instead of just using trash cans everywhere, and upcycling as many materials from different school events as we can! If any of these things interest you, please consider coming to a meeting or talking to Mr. Kostich!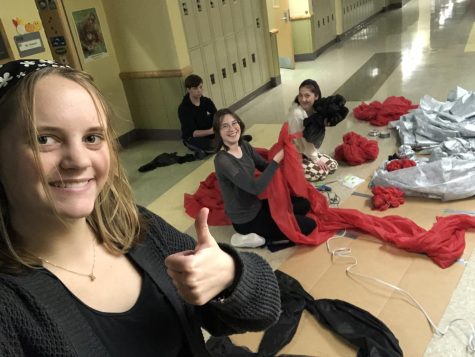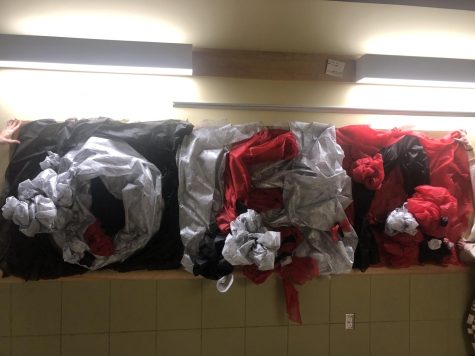 Leave a Comment