Everything We Know About 'Did You Know That There's a Tunnel Under Ocean Boulevard'
Early in December, the singer Lana Del Rey (real name Elizabeth Grant), appeared on Hola TV, stating that she was planning on announcing her upcoming album on December 7th, 2022. Previous to this, earlier this year she had released "Watercolor Eyes", a single that appeared in the show Euphoria, and "Buddy's Rendezvous", a feature on Father John Misty's album Buddy Rendezvous. The last albums she released were both in 2021, that being Chemtrails over the Country Club, and Blue Banisters. Other than that, fans including myself awaited anxiously for any news regarding her newest album.
The potential album announcement date came after almost two months earlier in October. According to CNN Entertainment, Del Rey stated that her laptop, containing new music and an unpublished book manuscript, was stolen in her car a few months back. Unfortunately, Del Rey had to remotely wipe her laptop, undoing lots of progress and delaying the actual album announcement and release. Since then, it seems she and her producers had to make up for lost time, and quickly got to work, leading us now to the present. 
However, all set-backs aside, once we had news about a potential announcement date, rumors circulated around the internet, hypothesizing what the album could be or what it could contain. Once December 7th rolled around, she dropped her new single and the title of her album, Did You Know That There's a Tunnel Under Ocean Boulevard. The album, although with its very lengthy and wordy title, is said to have 16 tracks and is to be released March 10th, 2023. 
Taking a listen at the new single dropped, you can immediately recognize elements from Del Rey's other albums, with the ballad dreamy feeling representing Honeymoon, and the vocals and other sound elements similar to NFR. But going away from the single and back to the album, Did You Know That There's a Tunnel Under Ocean Boulevard: the lyrics are said to be 'very angry' and 'controversial,' but remaining dreamy and orchestral at the same time.
Right now, there aren't any other confirmed tracks on the upcoming album, even though there are some being speculated. Speculated tracks include "Rockefeller", "Yes to Heaven", "The Grants", "Sweet", and "A&W" (yes, the root beer). There also haven't been any confirmed features on the album, however, it's speculated that Taylor Swift might be featured on a song (similarly to how Del Rey appeared on Swift's "Snow on the Beach"). 
So far, that is all we know and what we can speculate about Did You Know That There's a Tunnel Under Ocean Boulevard. As time progresses closer to the actual album drop, hopefully more information will be released or leaked, giving us the opportunity to peek into this so-far promising album.
Leave a Comment
About the Contributor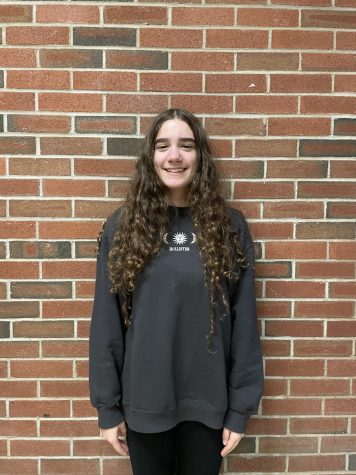 Elise Boucher, Reporter
Elise Boucher is part of the Class of 2024 here at Oakmont Regional High School. This is her first year being a part of The Oakmonitor. For fun, she dances...