MIAA Power Rankings and Sports Schedules: Let's talk about it
MIAA Power Rankings and Sports Schedules- Let's talk about it
By Nola Patty 
Athletes, fans, and even some coaches at Oakmont Regional High School – and other schools – have had a lingering question about our sports schedules and our rankings. How do state power rankings and divisions work?
Talking with fellow student-athletes about divisional placement, people always seem to wonder "Why are we Div 3 or Why are we Div 5?". Varsity hockey player Parker Johnson guessed, "I thought it was based on school size." I personally thought it might be based on previous records or the program. 
In reality, very few people seem to have a definite, accurate answer. I play two sports here at school (Field Hockey and Lacrosse). In some games, we play teams who are two or three divisions below us. Then the next couple of games we play teams that are two or three divisions above us.
 I was very confused about how our scheduling worked, so I discussed the process with Athletic Director Eric Dawley. When asked "How are the divisions made?" Dawley responded with "State-wide alignments that are initially proposed by the MIAA based on enrollment and equity." Enrollment has been a constant variable in division assignment, but the newer variable of the competitive equity tool seems to add a variable to make divisions more completive, and less lopsided. The three prongs of the CET include, ELL and Special Education Enrollment, as well as economically disadvantaged populations. The source for gathering these variables is taken directly from the Department of Education. 
After the MIAA sends out divisions, schools have the choice to appeal and change their division. Dawley explains, "Say they put Field Hockey in Division 1 for the season of 2023-2024, and our school feels we are a better fit for Division 3 like we have been in for the previous season then we can appeal to stay in Division 3."
Once divisions become official, the real work begins.
Creating a season schedule can now be strategic. Variables that matter in the rankings impact who teams schedule. For example, a Spartan squad that is forecasting a decent season might schedule play teams that are predicted to win a lot of games in the upcoming season. Those potential wins – and even losses – can help your rating.
These schedules also have to include two games with each of the teams in your league. So, you have some space to select teams that will boost your ratings. Depending upon the sport and the league size, you may have anywhere from two to ten available 'free to choose' games to schedule. While ADs are the ultimate schedulers, here at Oakmont the coaches are always involved. Dawley shared this school's procedures.  "I'm always going to ask for input from them <coaches> as to who they would like to see on their schedules and or if someone approaches us about potentially playing. I would then, in turn, contact the coach saying 'hey what do you think about this.' "
Another part of making the schedule is choosing how many regular season games to play. Dawley gives an example, "There is a 18 regular season game limit for field hockey but we only choose to schedule 16 games. We found that in past years we had more injuries when we played 18 games. Students had three game weeks more often than not, and it was too much."
In matters of strategy, Dawley and the coaches reflect on the program's past season. Did we lose a lot of seniors? Are we competitive? Are we trying to gain a spot in the state tournament? If they are trying for a spot in states they will schedule stronger teams for the games outside their league, with the hope that the program can win – or at least compete – against them. 
But on the other hand, if Dawley and the coaches understand that the program is in a rebuilding season, they will schedule more teams that are in the same situation as our program.
During the season, coaches and players alike are thinking about the postseason banners. Dalwey says, "The reality is you want to be playing against schools that are winning. If you do that and you have success and you are winning games against those schools, your power rating is going to go up." Along with that – if you don't have success against those teams makes your power rating goes down, and you have a less likely chance of getting a spot in the state tournaments. 
Now we think about the postseason. First, teams can win league titles independent of power ratings. If you win your regular season league, you are crowned 'Midwach League Champion.' Then, there is the Central Mass Tournament, where teams compete against other teams in central mass – many in their league – to win another title. These games are also included in the Power Rankings formula.  Lastly, if teams are successful in their regular season and CMASS Tourney, their power ranking number may earn them a seed in the state tournament. The only sport that can go further than states is Track and Field.
Once divisions and schedules are made we are in the season. To explain the actual formula there are a few terms you must understand. Here, the Margin of Victory comes into play. The MOV is the difference between the number of points scored by the winning team and the number of points scored by the losing team. This can be capped by taking into consideration sportsmanship and the likely scores for the given sport. 
The winning team is awarded more points for a larger win but does not reward in excess of the MOV cap. Along with that, the losing team is awarded more points for being within the margin of victory and does not penalize for being outside the MOV cap.
There are different Margin of Victory point caps for different sports. Here is how it works:
 3 point Margin of Victory: Soccer, Hockey, Field Hockey
 5 point Margin of Victory: Baseball, Softball
 10 point Margin of Victory: Basketball, Lacrosse
 14 point Margin of Victory: Football
The next thing to think about is the team's overall rating. The two things that come into account are "own value" and the "opponent value". 
Here is a formula for you: Own Value + Opponents' Value = Team's Overall Rating. 
A team's "own value" is the average of their win/loss MOV. The "opponent value" is the average opponent rating number which includes opponents' win/loss MOV. Together these make a team's overall rating.
After speaking with Mr. Dawley about our sports schedules, we students have a better understanding of why we play teams that seem to be either way above us or way below us. With the winter sports season starting to come to an end, let the spring sports season begin!
Leave a Comment
About the Writer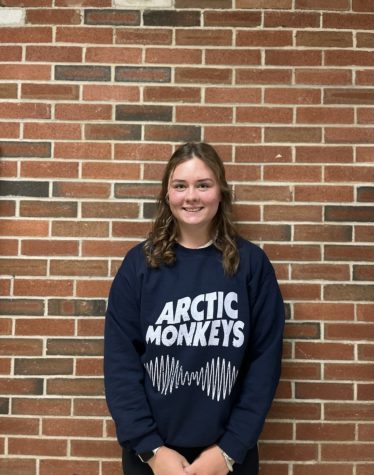 Nola Patty, Sports Editor/Photographer
Nola Patty is a part of the Class of 2024 at Oakmont Regional High School. This is her second year being a part of The Oakmonitor. Her main focus on the...