Cheer Team Places 2nd
The Oakmont Cheer Team competed in their first competition back in five years this past Sunday! The competition was at South Hadley High School, about an hour and a half away from the school. 
Oakmont hasn't had a cheer team in five years. This is the first year with one back! Ms. Bergin wanted to bring a cheer team back to Oakmont. She took the role as head coach. 
The team has worked all fall and winter on making a routine to showcase for their first year back! They got to show their hard work at the Eye of the Tiger Invitational, with teams from all over Massachusetts competing. 
The theme of the routine was Dreams vs. Nightmares. It featured songs such as Disturbia by Rihanna and Teenage Dream by Katy Perry. Performing to the tunes, flyers Carly Allen and Rebecca Alves did difficult stunts and executed them perfectly, gaining higher difficulty points. Freshman Gabby Therriault excelled in tumbling doing a double back handspring back tuck to increase the score of the team's tumbling. 
Out of the 14 girls on the team, only three of them had ever competed in a cheer competition before. Senior Carly Allen said, "For most of our first times competing, we did much better than we expected and underestimated ourselves." The team was very nervous leading up to their routine.
Coach Bergin's only hope for this competition was just to get all the nerves out of the way and get everyone to have competed in a competition before. She was pleasantly surprised by the outcome and the team was shocked by their performance. 
The team performed their routine and earned no deductions. They placed second in their division. The girls will compete again in the Mid Wachusett competition on February 26th at Gardner High School where they will compete for a chance to move on to the state tournament. 
Following up, the team placed first at their competition in division two. They scored higher than the first competition and improved the routine. This earned them a spot in the regional competition.
The team worked to improve the difficulty of their routine by adding harder skills in all of their stunts and their pyramid. This would gain more points in the difficulty categories of scoring.
The team went to Shepard Hill and competed among around 25 other teams from central and western Mass. They preformed their best routine yet and scored their highest score all season.
The cheer team is now done for the season and hopes to improve and progress further for the fall competition season next year.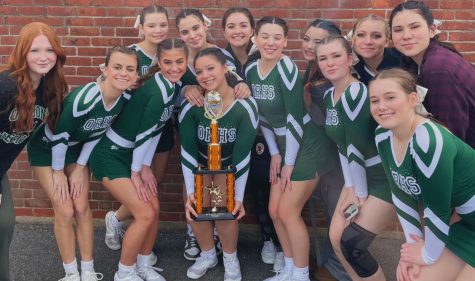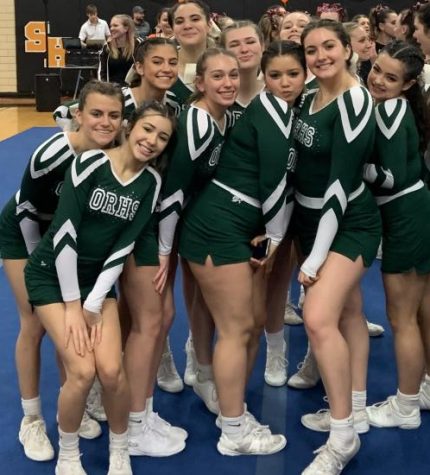 Leave a Comment
About the Contributor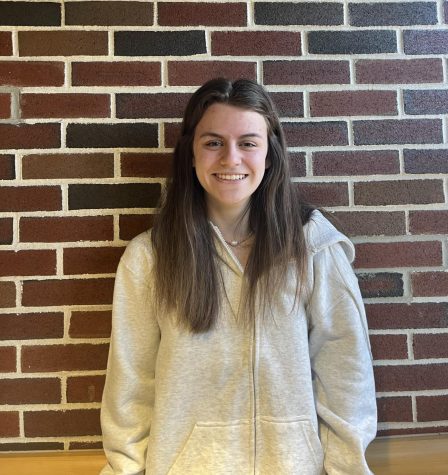 Alex Dunn, Sports Reporter
Alexandra Dunn is in the Class of 2024 at Oakmont Regional High School. This is her first year as a sports reporter for The Oakmonitor. She is part of...