Oakmont's Mayer skis 100 consecutive days at Wachusett
On Sunday, March 5th, senior Maddie Mayer accomplished 100 consecutive days of skiing at Wachusett Mountain. She spends most of her time at the Terrain Park shredding signature moves like flips, spins, and rails. While also working in the park as an instructor, Mayer has built a community within the mountain by being there EVERY DAY!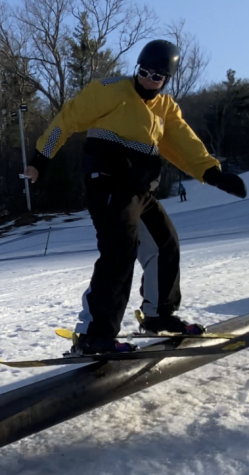 People up and down the slopes made Sunday Mayer's day, as she was like a celebrity being complimented and congratulated by her workers, fans, and strangers! 
FYI: the streak is still alive!
Leave a Comment