Hollywood's body shaming and the fans´ comfort 
 Hollywood's body shaming and the fans´ comfort 
By Amore Fannon
Last week (Feb 20-5) there has been major chaos. Selena Gomez was spotted on vacation at the beach coming out of the water, she posted a photo on Instagram showing off the water when a huge surge of people commented on her post talking about how Selena has gained weight and that she should consider getting healthy and going on a diet. 
For background information Selena had been in the public eye for years, she was a child actor for Disney and continued an acting and singing career before she launched her makeup brand Rare Beauty in 2020. During her fame, Selena and Justin Bieber had one of the most famous Hollywood romances. They were dating on and off from 2010-2018. They were so in love, Justin even got a tattoo on his right forearm of Selena with angel wings. 
Hailey Bieber, Justin's current wife saw Selena´s Instagram post, and in response posted a TikTok with the Kardashians and some of her other friends. She claimed in her TikTok that God's timing is always right. Everyone noticed these girls were shaming Selena and NO ONE  was having it.
Hailey had gotten major backlash on TikTok with people calling her out, digging up her past, and showing examples of Hailey copying Selena. Justin Bieber's comments have been filled after this situation saying Hailey is a fan and his ex-girlfriend's stalker. People have been wondering if Justin is going to speak up and defend his wife, but so far he has been silent. 
Recently it was Justin's 29th birthday and people noticed he did not post any pictures with Hailey. The only pictures Hailey got were two pictures where both Hailey and Justin looked caught off guard. People rushed to the comments and said Justin looks happy in every photo except the ones Hailey is in. The Fans also noticed Justin conveniently had his sleeve rolled up in one of his birthday pics showing off his Selena tattoo. 
Selena has since returned to TikTok following the drama with Hailey and Kylie, Selena was unbothered and her makeup brand Rare Beauty has since thrived in prices while people are throwing out Kylie Cosmetics and putting their money towards Rare Beauty instead. Not to mention the Kylie Cosmetics Instagram page had dropped drastically in followers. There is now a trend going around of throwing out Kylie Cosmetics products on TikTok.  
After the comeback video to TikTok, she left a few comments under it saying to "be kinder to others and consider other mental health."
It is safe to say Selena remains unbothered as always and the Kardashians run away with their tails in between their legs once again.
Leave a Comment
About the Contributor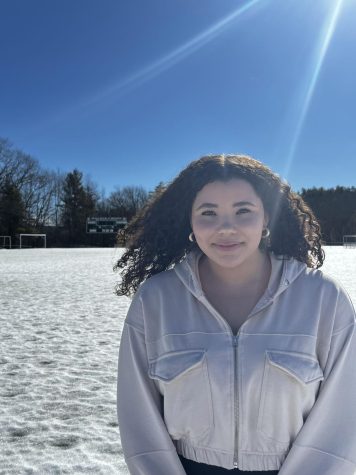 Amore Fannon, Reporter
Amore Fannon is a part of the Class of 2025 at Oakmont Regional High School. This is her first year being a part of The Oakmonitor. Not only is she a part...