Different Oakmont perspectives on college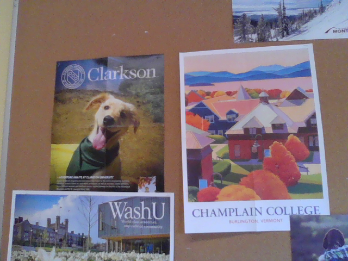 Different Oakmont perspectives on college
By Grace Hachey
With the end of another school year starting to approach, students are finding themselves another year closer to graduating. This brings up many questions about their career paths or future school plans.
Many students will be applying to colleges, and working to take classes that will get them a degree. However, other students may decide to take a path that doesn't involve college. For example, a student that strives to become an electrician might consider more of a trade school or apprenticeship. 
Making decisions about school plans is stressful enough for students on its own. But many students have parents, teachers, and school counselors that get involved. With more people involved in the decision, it brings up the question if having many perspectives is beneficial or not for the student. 
For many high school students, the decision to apply to college is not only their own. Although in the end, it may be up to the student, parents are entitled to their own opinions on the situation. 
Mr. Lincoln Stiles, a father of two "college-age" girls, said that parents should have conversations with their children about the reasons why they do or don't want to apply to college. In his case, he has one daughter who attends college, and one that does not. Although they took different paths, he said they both knew what they wanted to do after high school long before they graduated. 
Another factor is the parents' experience with college. If a parent had a positive experience with college, it's only natural that they would want that for their kids. Stiles said, "College was some of the best years of my life." He said that during his college years, he "found his people" and learned what it was like to fail and succeed. 
A school nurse and mother stated that students who have a specific skill or trade, should probably not go to college. However, a college degree is a good thing to have. She also said that parents should have some say in whether or not their child goes to college because they may not be mature enough to make the choice by themselves. However, parents should discuss the different options with their kids.
As a college graduate herself, she said she wants her kids to have a positive college experience as well. "Even if it's not college, it's good to have a path of some sort," she said. 
Although many parents are in agreement that they should be a part of the decision, not all students have the same perspective.  
Jordan Krawczyk, a sophomore at Oakmont Regional High School said that parents should -to some extent- have a say in their child's college choice. She also said that if a student is being encouraged to go to college by a parent, they shouldn't be fully responsible for the expenses. 
Krawczyk said, "If your parents are requiring you to go to college and are financially stable enough they should give you financial assistance."
High school sophomore, Desiree Fasulo, said that parents and guardians shouldn't have a direct choice about their child's college education. Fasulo said that she felt pressured by her parents to go to college, but she viewed it as a more positive influence on her decision than being forced into college. 
High school counselor, Mr. Paul Bradley said, "We are here to help out with whatever kids are wanting to do." He also said that sometimes he will have a student that doesn't want to apply to college, and his job is to help parents be okay with that. 
Bradley and his fellow guidance counselors have meetings with juniors and seniors to make future plans. Each student will have appointments with their counselor, and their parents/guardians will always be invited. 
According to the Oakmont Regional High School guidance office, in 2021 64% of graduating seniors applied to a 4-year college, and 17% applied to a 2-year college. Even though it can be easier and more straightforward to help students apply to college, guidance counselors help students find trade schools or other options as alternatives for college. Bradley says, "We try to help all the students, regarding what their path to success is."
"I think it's good to be different," Bradley says, "our goal is to make sure everyone has a plan for after high school."
View Comments (1)
About the Contributor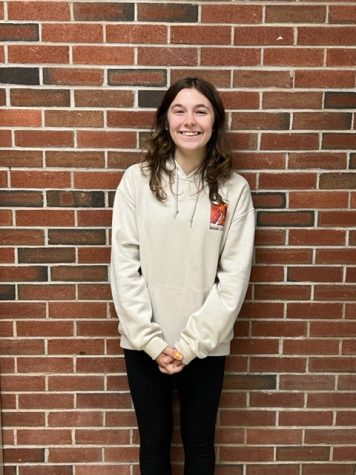 Grace Hachey, Reporter


Grace Hachey is Oakmont Class of 2025. She has been dancing since she was 4 years old, and has also done horseback riding for the past 8 years. In...