Women's NCAA Bracket: Can anyone beat undefeated SC?
 Four things to pay attention to in the NCAA Women's March Madness Tournament
By Alex Dunn

Aliyah Boston and the South Carolina Gamecocks
Aliyah Boston has been leading the team this year averaging 13 points and ten rebounds a game. She is on track to win Player of the Year and winning the tournament would increase her resume. The Gamecocks have had an undefeated season thus far with an impressive 32 wins. They are on track to be the tenth team in women's NCAA history to have an undefeated season. The team is many people's pick to win it all and are definitely the favorite in the tournament. The Gamecocks will get the advantage of playing their first two games of the tournament on their home court and hope to defend their title for the second year in a row. 
Caitlin Clark for the Iowa Hawkeyes
The 6-foot point guard from Iowa has caught everyone's attention this season. Averaging 27 points per game, Clark has over 2500 career points in just her junior year. She was named the 2022-2023 Big Ten Player of the Year and has earned numerous other awards this year. Clark is expected to lead the team in the March Madness tournament and is definitely someone to keep your eyes out for. 
The Portland Pilots will be playing in the tournament for the first time since 1997. The team was supposed to make an appearance in the tournament in 2020 but they never got their chance because of COVID. They are seeded 12th and will head south to play in Los Angeles. Portland will be holding numerous watch parties for the team. 
The Number One Seeded Indiana Hoosiers 
This year is the first time that Indiana has earned a No. 1 seed in the tournament. This seed has gained them home-court advantage as they will host the first and second rounds. The team finished their season this year with a 27-3 record. This is the fourth straight year in a row they will appear in the tournament. The furthest the team has advanced was to the Elite Eight in the 2020-2021 season. The Hoosiers are one of the few teams that stand a real chance to beat the Gamecocks this season. 
Leave a Comment
About the Writer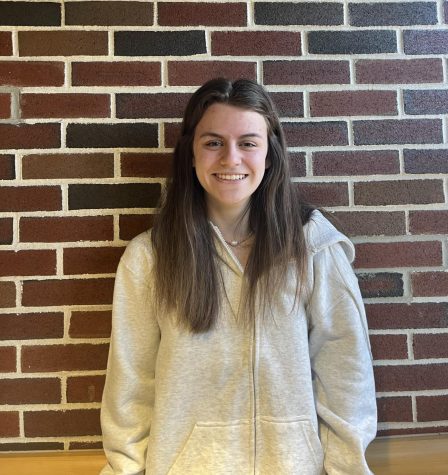 Alex Dunn, Sports Reporter
Alexandra Dunn is in the Class of 2024 at Oakmont Regional High School. This is her first year as a sports reporter for The Oakmonitor. She is part of...