High Ridge Harmony Farm: The good it does for our community
High Ridge Harmony Farm: The good it does for our community
By Grace Hachey
High school and middle school years are tough for many students. There's the stress of schoolwork, relationships with friends and family, and the pressure to make decisions about the future. However, another stressor that affects kids is mental health.
High Ridge Harmony Farm is an organization in Westminster, Massachusetts that focuses on the mental health and well-being of young people. We welcome kids, usually between the ages of 10 and 22, to our farm where they can meet, observe, and learn about horses and their relationships with humans.
Many of our participants struggle with anxiety, trauma, or grief. Once signed up, participants usually come to weekly sessions for twelve weeks. However, we've had many that decide to sign up for another twelve weeks after their first season is finished.
We have an amazing group of people running the organization. Sessions are led by our two facilitators, Barbara Cudak and Christy Schrader. They create session plans, set up activities and keep our organization running smoothly.
Sessions begin in our classroom, a cabin-style room with a wood stove to stay cozy in winter months, and a screen window to get a nice summer breeze. We have sliding glass doors, to view the paddocks and horses no matter what the weather may be.
During our "Centering Circle" we all come together to say a positive affirmation – which changes each month – take five deep breaths, and have 30 seconds of quiet observation time. The Centering Circle brings everyone together, and brings everyone to the present moment.
Harmony Farm has a huge and diverse team of volunteers. Whether they are sitting with a participant who had a bad day, or helping one halter a horse for the first time, they are what keeps the organization going.
Perhaps the most important members of the team are, of course…our horses! We've had three horses since Harmony Farm opened in June of 2022, Emmy, Coco, and Olive. In July, we added two miniature horses named Mozey and Binx and a mule named Mint to our family.
All of our horses have their own personalities and qualities, so there's a horse for everyone! Many participants have found at least one horse that they have a connection with.
Horses are very social animals and they interact with each other in many different ways. Through body language, sounds, and behaviors, they are able to communicate their feelings with those around them. This is a skill that people can learn by observing the horses and their social cues.
Participants learn how to approach, halter, lead, groom, and communicate with our horses. With each horse there is a different set of challenges that the kids will have to face. But no matter what, all of the horses love to feel like they did a good job, and that someone is proud of them- just like people!
Our volunteers and facilitators help participants set goals that work for them, and it's always exciting for everyone when goals are met.
"It's amazing how much progress many of our participants have made," says Schrader, "Their confidence in themselves and their ability to work with horses continues to get stronger and stronger."
The ultimate goal of Harmony Farm is to teach kids how to take what they learn from the horses, and apply it to their life. Cudak says, "Parents and guardians of participants have noticed how proud of themselves they are, and how confident they are becoming. Harmony Farm has had a major positive impact on the way the kids handle challenges in their school or home lives."
High Ridge Harmony Farm has already created an amazing community after only one year of being open. As the community grows, there will be even more opportunities for kids to flourish and become the best they can be.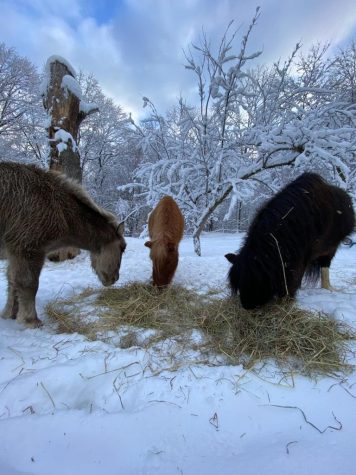 If interested contact [email protected] or visit our website at https://www.highridgeharmonyfarm.com/
Leave a Comment
About the Contributor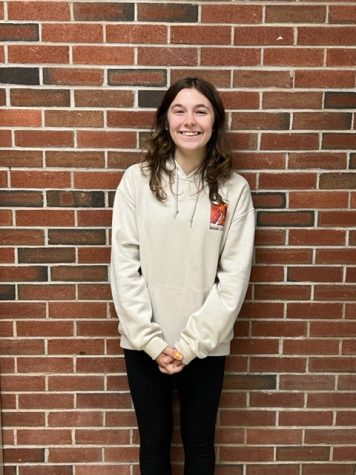 Grace Hachey, Reporter


Grace Hachey is Oakmont Class of 2025. She has been dancing since she was 4 years old, and has also done horseback riding for the past 8 years. In...