Celtics-76ers Preview
Celtics-76ers Preview
By Alex Dunn
The Celtics are heading into the second round of the NBA playoffs and Boston fans have high hopes for what's to come. The Celtics start their series against the Philadelphia 76ers Monday at 7:30. Although the 76ers have proven to be a strong team, they face some serious issues going into this series. 
No doubt, Joel Embiid is the 76ers' best talent. This is why it is very worrisome that he is injured going into this series. He has a sprained knee and it is unknown if he will play or if he will get back to his healthy self during this round. This is making Boston fans feel even better about their chances to move on. 
The Celtics boast a 57-25 record which is three games ahead of the Sixers. Jason Tatum, the Celtics top scorer averaged 30 points in the regular season. Embiid averaged 33 in the regular season but the Sixers next top scorer, James Harden, averaged much less, 24. This is why it is concerning for the team that their top player by far, is not looking hopeful for the first few games. 
The Celtics have home-court advantage for the series. The Celtics are known to play better at the Garden having a 32-9 record at home this season. Boston is known to have some of the best sports fans in the country and it is no doubt that the fans will boost the team's morale during this series. 
It for sure will be an interesting series and both teams really have a shot at moving on. Though the 76ers face the challenge of Embiid, they still have a good chance. The Garden will host the first two games Monday and Wednesday. 
Leave a Comment
About the Contributor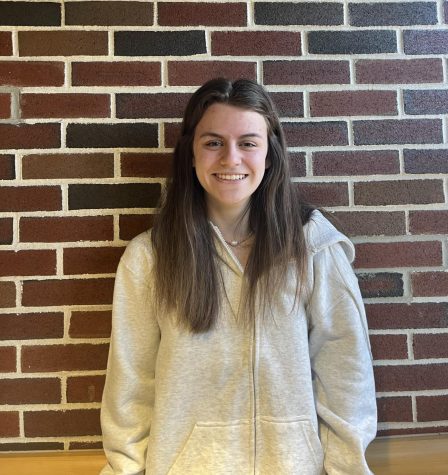 Alex Dunn, Sports Reporter
Alexandra Dunn is in the Class of 2024 at Oakmont Regional High School. This is her first year as a sports reporter for The Oakmonitor. She is part of...